Not content with making some of the largest heatpipe coolers ever to grace the inside of a PC, Thermalright is going one giant leap further with the creation of a series of case-panel-sized coolers that are used together in a family of PC chassis.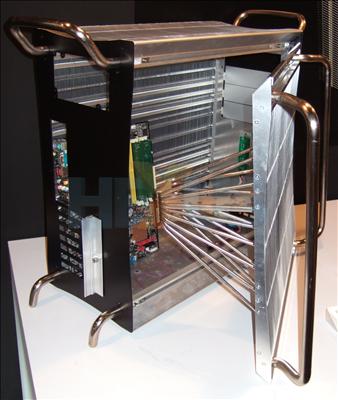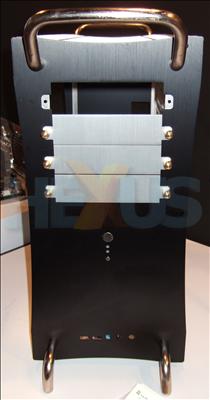 In the above pics of the HSC-100 midi-tower case, the eagle-eyed may have spotted the fact that the side-panels and top are huge arrays of aluminium fins. They may have also noticed some apparent gotchas - the obvious lack of drive-bays, even behind the blanking plates, and the absence of anywhere to install case fans.

Don't fret, though, there are going to be drive bays and we're also assured that the final retail product will have wires running across the cooling array on the removable side-panel for mounting one huge fan or several 120mm units.

Other variants include a large desktop case, the HSC-300 (not pictured), and the HSC-500 medium desktop case shown in the two pics directly below.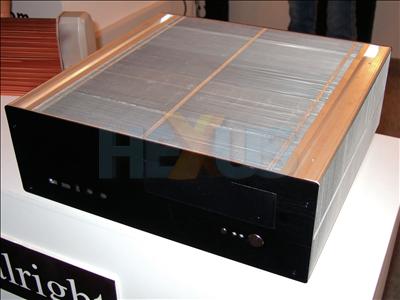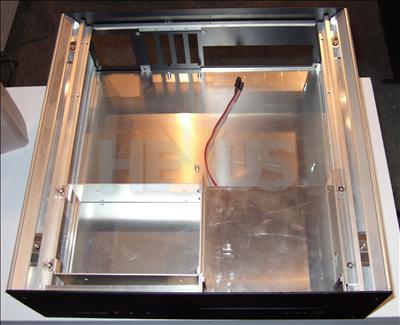 Below is yet another variant, a slim desktop model, the HSC-700.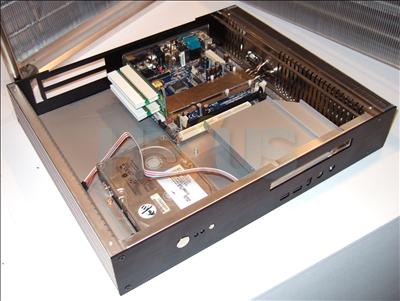 CPU cooling is much the same across the HSC-100, 300 and 500 but, as you can see above, the smallest model, the HSC-700, uses a somewhat different arrangement.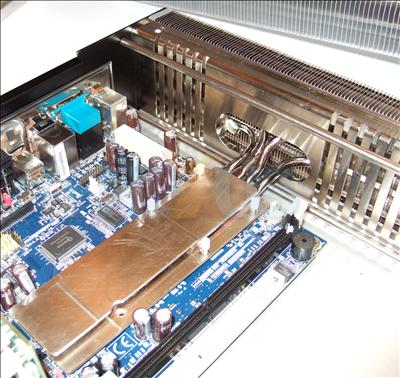 Expect to see these novel coolers-cum-cases on retail shelves some time in July or August for under US$500.