Cryo-Z: Hands on look

Paying a visit to a wonderfully decorated room in which OCZ were showing off their latest kit, HEXUS took a look at the new Cryo-Z phase change cooling unit.
OCZ had a Coolermaster CM Stacker 830 kitted out with a pair of XFX's GeForce 7800 GTXs and a DFI LAN Party UT nF4 SLI-DR, with OCZ RAM, of course. Whacked on the CPU mount is a the hulking great head of a phase change unit. Actually, it's not all that bad, and mounts quite nicely onto the Socket 939 board.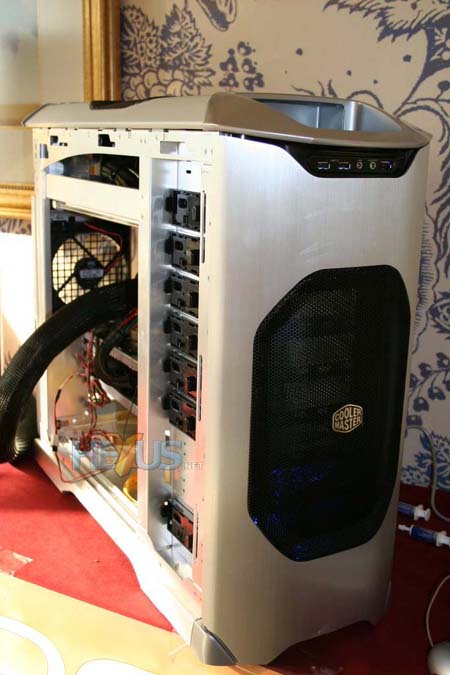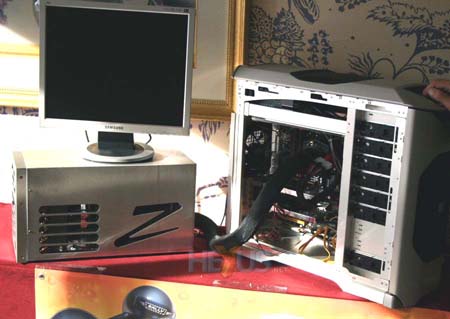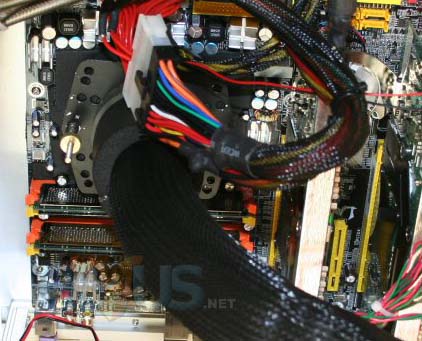 With a spacious case like the one in the demonstration system here, there shouldn't be too much trouble fitting components in around the head of the cooling unit. Of course, the modders out there will probably put a nice hole somewhere for the head to go into the case, without any panels needing to be off, for neatness... and let's face it, you're probably going to be a modder if you'll be using this kit.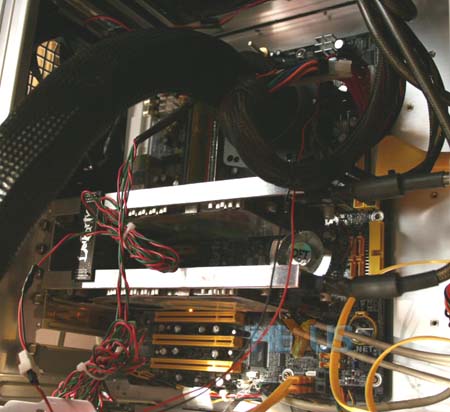 As we previously and exclusively reported, however, it looks like the price of this when it hits the market could be more competitive than existing units, opening it up to enthusiasts who, until now, just haven't had the money for such a venture.