Making a change from the innumerable motherboards and graphics cards on show, Thermalright had something altogether different on display.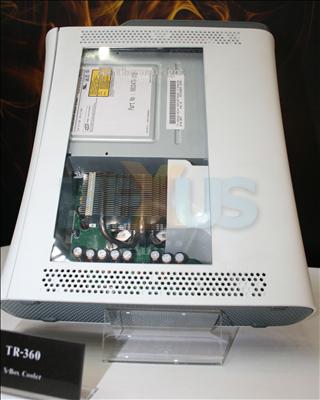 What you're looking at is a regular Xbox 360 console that's had a Thermalright TR-360 heatsink fitted to it, to reduce the noise profile created by the loud-ish machine.

Thermalright will market the cooler in the next two months, we were told, and expect it to cost around £30.

The Perspex window is just for show, though, and you won't see the heatpipe-clad cooler in situ.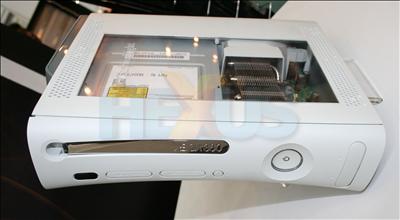 Thermalright reckons that its cooler is comfortably better than Microsoft's, but you'll void the warranty as soon as you decide that a change is needed.

Bottom line: it's a practical upgrade if you're not worried about the warranty aspect.