Ever wondered what you'd get if you created a CPU cooler inspired by UFOs? Well, it seems GlacialTech decided to find out, and it came up with this: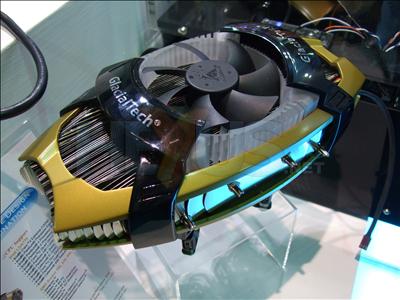 We personally have no idea what a UFO looks like, but this thing is big enough to house a few extra-terrestrial lifeforms we're sure. It measures a whopping 92 x 92 x 20mm, but GlacialTech states that the final design maybe a touch smaller.
Though, the additional size isn't entirely bad news - we're told the air-flow design will also cool your memory, VRM and chipsets. There's support for Intel's LGA775 and AMD's 754, 939, 940 and AM2 sockets, but bear in mind that you'll need a board will plenty of room.
There's bucket-loads of aluminium fans, an all-copper base and four heat pipes. The fan offers speeds of 800rpm to 2500rpm, and provides a maximum airflow of 38.1 at 28 dBA. Despite its size, however, GlacialTech states it offers a moderate heat dissipation of 160 Watts, we'd kinda hoped this thing would cool the Earth.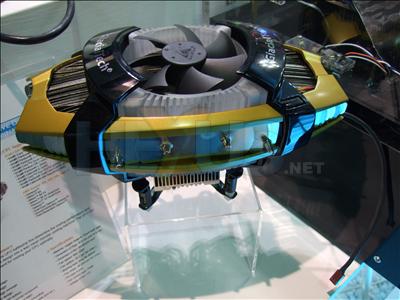 We enjoy wacky designs as much as the next person, but remember, this one's still at the prototype stage. There's no pricing or release date yet.