Stolen from a wind tunnel... alledgedly.
Arctic Cooling unveiled the very latest in their range of cooling solutions at Computex 2008 in the form a 2000mm fan for the extreme overclocker. The fact that, at the time of writing, no-one is even thinking of making a case big enough to fit the fan does not concern the Arctic Cooling guys.

Apparently the, F12 PWM Pro, also known as MegaBlower2000 is aimed at the overclocking enthusiast who can't afford the expensive LN option or just doesn't want to keep on getting up and topping up the pots in the middle of a frantic CS session.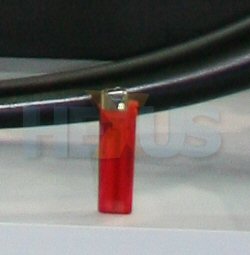 Click the lighter picture above for an idea of the scale



We had grave concerns about noise but the fan comes with control software that throttles the fan speed according to load. So in 2D apps, the MegaBlower2000 will sit at around 3-5 RPM… load up 3DMark and the software whips the fan up to a breezy 2000RPM, which was enough to dislodge several of Mr. Duttons hairs whilst slimmer Asian booth babes were blown away.

Stupidly, we loaded up Crysis under Vista, set full everything in the graphics options and started a level. The fan went into overdrive at a deafening 4000rpm before it tore free of the wall and went spinning across the hall sucking in cats and small children on its way. Last we heard it had been shot down somewhere over Vietnam.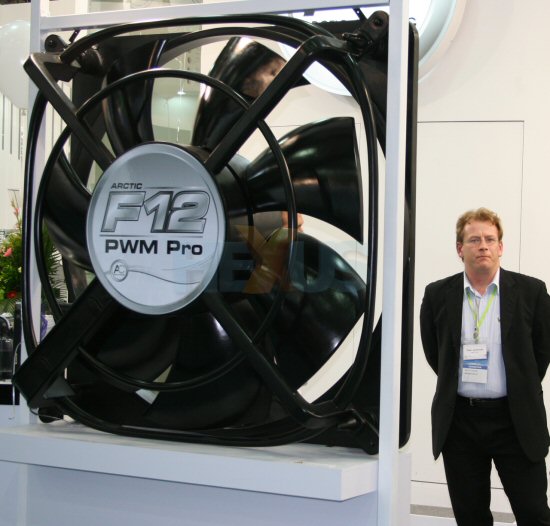 Click for larger image



Arctic Cooling say they experimented with an LED version but aircraft kept trying to land on it and having to daisy chain eight power supplies for the lighting was just too silly.