In Win and Nvidia have got together to create the 303 Limited Edition chassis. Exclusively available in Europe, this chassis builds on the In Win 303 by providing distinctive Nvidia graphic elements, colours and styling. The original In Win 303 mid tower PC chassis was launched in May this year as a 'premium affordable' case, which currently sells for around £95.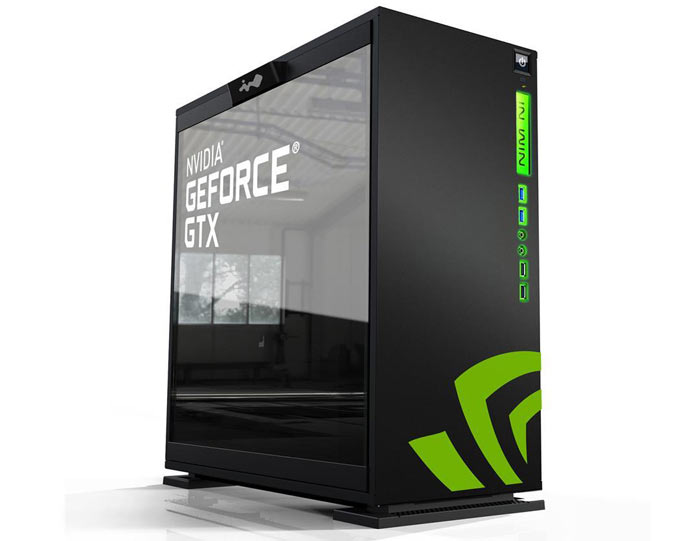 Above you can see the In Win and Nvidia collaboration in its full glory. I've scoured the spec list of the original In Win 303, and compared those specs to the Nvidia feature page descriptions, and there appears to be no material difference between this limited edition and the previous models. It's all down to the appearance...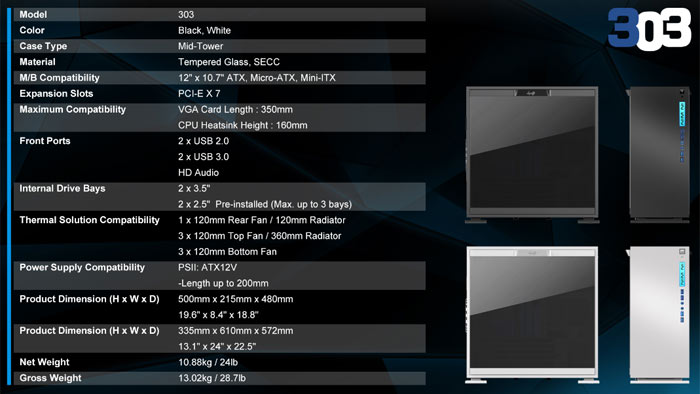 The Nvidia branding does have a big impact on the looks of the 303. The original is rather minimal, available in black or white. This limited edition predictably goes big on the greens. The front LED lighting behind the In Win logo and front panel I/O surrounds is now highlighted in 'NV Green'. The lower front panel features an eye catching cropped Nvidia logo (which doesn't extend over the right honeycomb topped side panel). On the tempered glass left side panel inscribed in white, in the blocky bold Nvidia font, is "Nvidia GeForce GTX".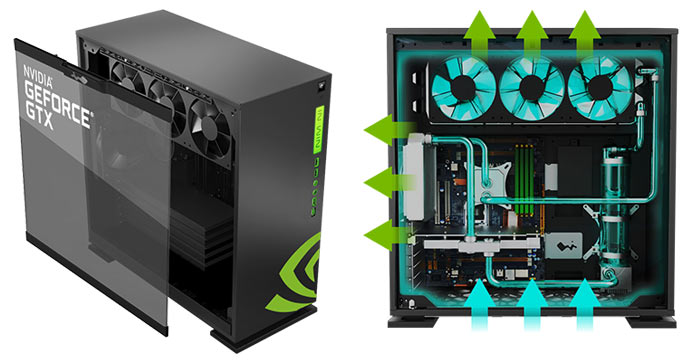 At the time of writing I couldn't find a live UK listing for this special edition so I don't have the pricing or time of availability. However, it was encouraging to see the 303 limited edition ATX chassis listed as available on a Norwegian site at the same price as other In Win 303 editions from that retailer. As well as the UK and Norway, buyers in Romania, Bulgaria, the Czech Republic, Estonia, Latvia and Malta will be able to grab this chassis.