Ever heard of Mapower? The chances are that you haven't. Established in 1991, its primary business lies with being an ODM for a number of big-name partners, specialising in all forms of external enclosures, who, sensibly, want to keep Mapower's name out of the limelight.

However, it's now decided that contract manufacturing can go hand-in-hand with a retail presence, so expect to see a lot more Mapower-branded wares hitting the shelves in the coming months.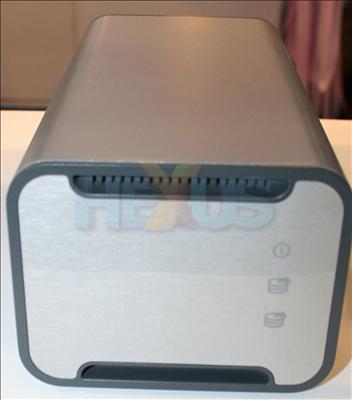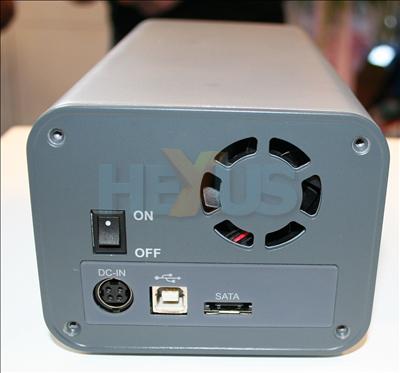 Take the TB32 2-bay SATA RAID enclosure as an example. It provides RAID0, 1, JBOD through a Silicon Image controller, is equipped with temperature-controlled fan, and, as you can see on the back, has USB2.0 and eSATA connectivity. Subjectively speaking, it looks nice, as well.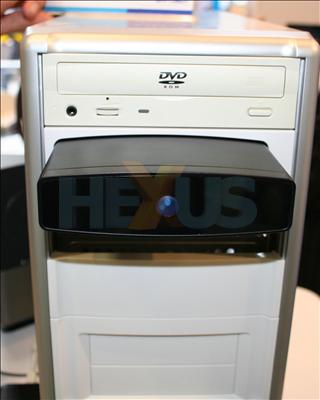 The MR21 is an interesting hybrid drive. On the one hand, put it into the supplied 5.25in mobile rack and it hooks up to your system via high-speed SATA. Remove it and you can still hook-up via USB2.0. The downside is that the mobile rack isn't lockable, taking away some of the benefit of this two-in-one device. Know, too, that a number of vendors currently ship eSATA- and USB-equipped external enclosures.




Last but not least - and apologies for the poor photograph - the AO21 piqued our interest. It's a 2.5in HDD enclosure, designed for IDE drives, that uses a fingerprint-recognition system for gaining access to the contents. Up to 10 sets can be memorised. Connectivity is via ubiquitous USB2.0 and a one-touch backup function is included, too.