Loading...
Been waiting a while?
Get Flash
to see this player.
Cooler Master has unveiled a trio of new products at CES 2016. The main announcement is that of the MasterCase Maker 5 freeform modular PC system chassis. Accompanying, complementary, products simultaneously announced were; the MasterAir Maker 8 cooler, and the MasterWatt Maker 1200 power supply. All the products were designed to help facilitate the building of a user's own vision of the ultimate PC.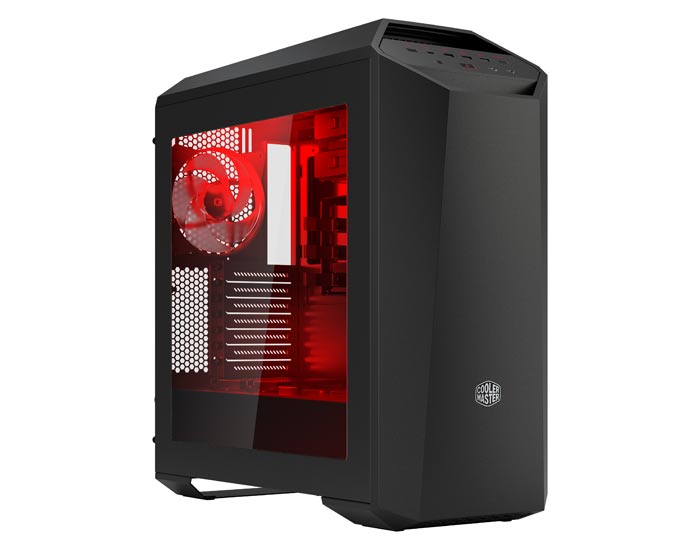 The MasterCase 5 range of chassis were first unveiled at Computex this summer. Back then the MasterCase 5 and the MasterCase Pro 5 were shown to embody the 'maker spirit' allowing buyers to easily swap panels and components and generally customise a build more than what would usually be possible. The new MasterCase Maker 5 has a number of standout features representing an upgrade from the two models shown off at Computex; an upgraded I/O panel with more front USB ports (including a USB 3.0 Type-C port), LED lighting and fan speed control buttons and magnetic rather than bracket attached panels. The front panel can optionally be padded for noise suppression.
Other key features of the MasterCase Maker 5, according to an email we received from Cooler Master, are:
Custom air cooling - Up to six 140mm fans, with one LED Silencio fan included
Clip-and-click - Unique components panel for drive cage adjustment
Diverse liquid cooling – Top or front mounted radiators with Water bracket or by moving the bottom-mounted HDD cage.
Dual chamber - Partition panel isolates power supply and cables for clean management
Slip-and-clip SSDs - Two pockets with four mounting positions – behind motherboard tray and on top of partition
Cooler Master's MasterAir Maker 8 is said to be "the world's first air cooler to feature our exclusive 3D Vapor Chamber (3DVC) technology". It is claimed that the vapour chamber combined with a total of eight heatpipes provides 19 per cent better cooling than conventional copper base coolers. As a 'maker' product Cooler Master facilitates a degree of customisation with the MaserAir Maker 8's changeable top cover designs; two are supplied and you are free to 3D print your own.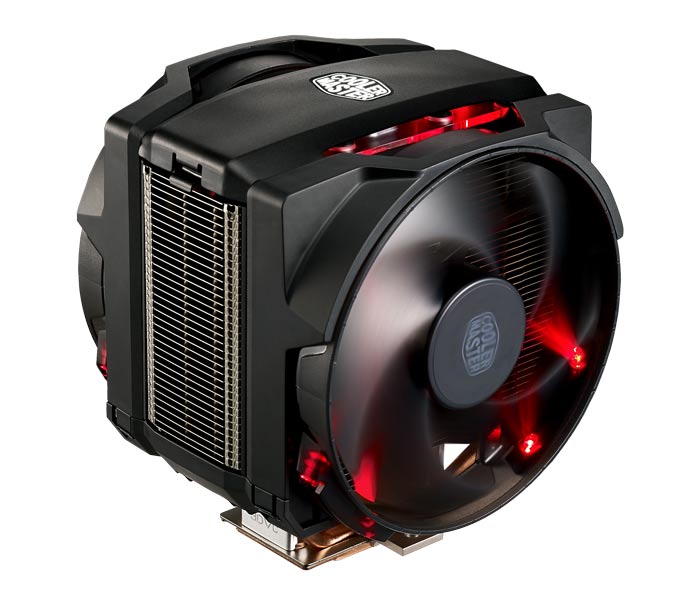 Key features are as follows:
Dual 140mm Silencio FP 120 Fans
3D Vapor Chamber (3DVC) technology
Intuitive bracket design for removing and adjusting fans
Customize with included translucent or aluminium top cover
3D print your own top cover designs
5 Year Warranty
The final new product from Cooler Master's CES unveiling is a PSU dubbed the MasterWatt Maker 1200. While this doesn't seem to offer any of the 3D printing and customisation frills of other 'maker' products it does offer fully modularity, with flat cables supplied. The key qualities of this digital PSU are its all aluminium construction and Titanium 94 per cent efficiency. Cooler Master boasts of this PSU's increased airflow and reduced component count, with next-gen 3D circuit design. Users may also enjoy the real-time PSU state readouts and control for multiple PSU parameters via CM's mobile and desktop apps.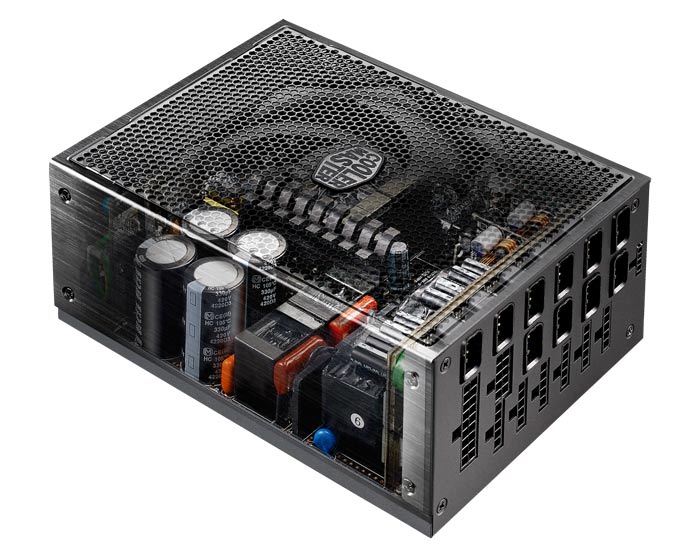 Further key features of this new PSU include:
Single and Multi-rail modes
Fan-less mode up to moderate loads
Ultra-quiet silent profile with Silencio FP 135mm PWM fan
Analyze failures and rescue data with hard drive logging system
7 Year Warranty
The MasterCase Maker 5 and the above described CPU cooler and PSU will be made available in the UK later this quarter. Pricing is yet to be announced.