There's a few new chassis at Antec's COMPUTEX booth - including the budget Two Hundred - but there's another that's being kept closely under wraps.
We're not allowed to name it - heck, we're not even supposed to talk about it, but after some convincing, we've talked Antec into letting us publish the following teaser image: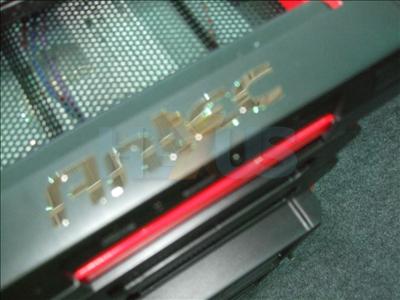 It's purposely blurry, as Antec isn't wanting to give anything away, but it's a chassis that we reckon users will find interesting when it arrives later this year. It'll certainly be fun, but we'll say no more. Any guesses on what it might feature or do differently? Feel free to conjecture in the HEXUS.community forums.