Lancool might not be the most familiar of names, but the brand owned by Lian Li promises to deliver high quality products that'll live up to our Lian Li expectations.
Today, the Taiwan-based company announced the arrival of two new mid-tower chassis; the K1 and K1-Pro. Oddly enough, there's very little difference between the two.
The K1-Pro, pictured below, aims for those who still enjoy neon lights. It differentiates itself with an all-white interior to help reflect the glow of the front-facing 14cm blue LED fan and there's a 12cm blue LED fan at the rear. It's the "colourful option", says Lancool.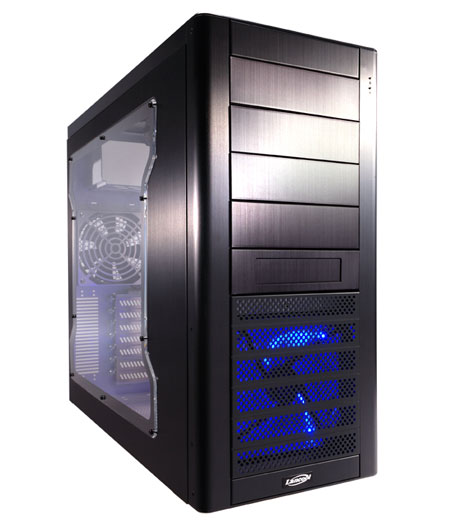 Other than that subtle difference, both chassis are practically identical. They both support full-ATX and micro-ATX mainboards, and have a secure PSU bay which we're told is designed to keep the PSU rigid during transportation. Both have a steel interior, giving them a chunky weight of approximately 7.2kg, and feature an all-aluminium exterior, providing a hair-line brushed finish.
As with Lian Li cases, there's anti-vibration clips for the side panels to help keep things quiet. The chassis feature a tool-less HDD bay which supports up to four HDDs and there's the usual rubber grommets.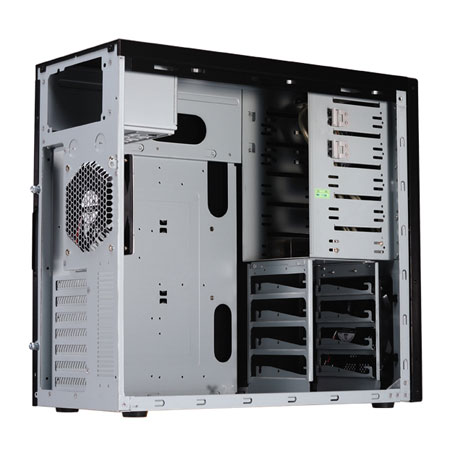 The feature list runs on, there's a removable motherboard tray with cable clips on its rear to help keep things tidy, vent holes on the PCI slot brackets, seven PCI slots, five 5.25in bays, and special clips to secure ODDs without tools. There's an I/O bracket with a dust cover on the top panel, with two USB 2.0 ports, IEEE 1394 and HD AC97 audio ports. There's even holes for those who want to do a spot of water cooling.
Sadly, there's no word on pricing or availability just yet.
Related reading
Lian Li launches proper HTPC chassis: MUSE C36 and MUSE C37
Right on cue: Lian Li launches X2000's younger brother, X500
Lian Li launches X2000 chassis for the living room
Official product pages
Official press release