Cooler Master plans to add to its Centurion line-up with the forthcoming Centurion Silent, and we nabbed a sneak preview.
The case, in prototype form, is pictured below and looks simplistic in its exterior, whilst managing to retain a classy feel. That is, apart from the dimly-lit and odd-looking line at the bottom front - we've asked Cooler Master to get rid. We've suggested a backlit Cooler Master logo in its place, but who knows what will appear in the final design.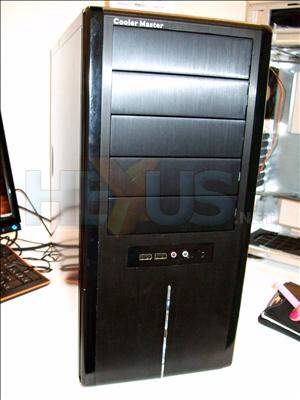 Looks, however, aren't the key feature on this case. That would be its noise level, which is practically non-existent. We had to open up the aluminium case to confirm it was in fact turned on, though, it was a little noisy at the COMPUTEX hall and we can't therefore guarantee complete silence.
It's aimed at the mid-range market and will be priced accordingly, we're thinking around the £60 mark - though, that hasn't yet been confirmed. We've a picture of its innards, but we shouldn't say a lot about it. There's the usual handy Cooler Master features, but this is an early prototype design that's still subject to change. The 500W PSU pictured may not ship with the chassis, but the sound-dampening material on the side panel will certainly feature, along with various other rubber grommets and sound-proofing touches.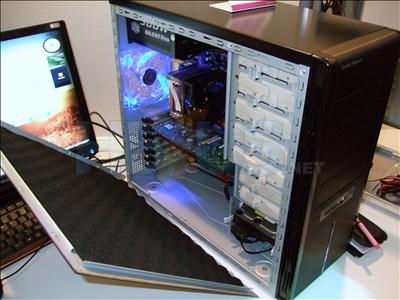 There's no release date just yet, but at its estimated price point, it could be a contender for the mid-range media-centric chassis of choice.