HEXUS reported upon the unveiling of the InWin 307 ATX mid tower chassis at Computex last year, and shared a feature video of the case being demonstrated at InWin's booth. As a brief reminder, the InWin 307 was an LED 'dot matrix' fronted chassis based upon the premium affordable InWin 303 chassis that we have seen in other editions previously. The whole front panel acted as a 144 pixel display (8 x 18), with programmable colour LEDs pulsating behind a translucent white outer panel.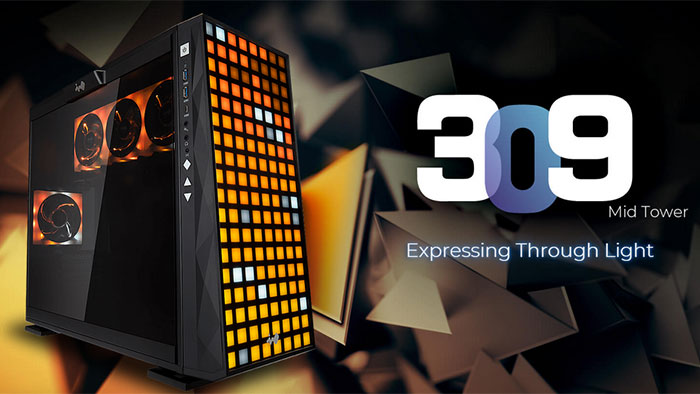 InWin has now released a revamped chassis as the successor to the above, dubbed the InWin 309 Mid Tower. The big difference is that the InWin 309 offers an enhanced punchy front panel colour capability thanks to its clear, square cell, RGB LED matrix front panel - so overall it is "brilliantly bolder and brighter," says InWin. In its promotional blurb InWin adds that the new front panel design is "inspired by the beauty of stained glass," which might be overegging the pudding.

To make the most of the RGB lighting at your disposal, the InWin 309 front panel RGB LEDs are controlled via the GLOW 2 software, allowing plenty of customisable functions, a creator mode for your own pixel art installations, plus 12 built-in lighting effects. Additionally, like with the 307, the new chassis has a built-in mic so the LEDs can react to the sound around you.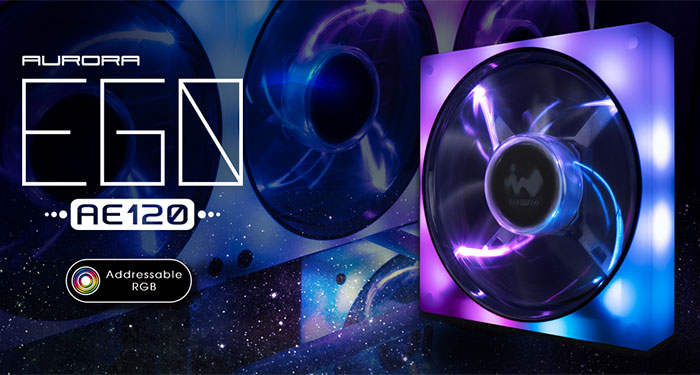 InWin is supplying four new EGO programmable ARGB fans (AE120) with the 309 chassis. These tool-less install fans in translucent silicon frames house 16 RGB LEDs each. Again they are controlled by the GLOW 2 software.
Turning to the more standard PC chassis specs we usually concentrate on, the InWin 309 supports versatile liquid cooling support. For example there are three locations where the 309 can accommodate radiators; top, bottom (slim) and rear. On the topic of cooling you can fit up to seven 120mm fans too (4 provided).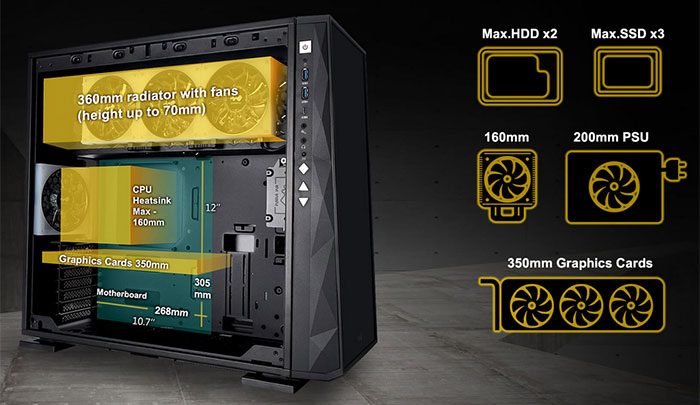 Maximum capacity and compatibility is ably communicated in the image above. The chassis is compatible with 12" x 10.7" ATX, Micro-ATX, Mini-ITX motherboards, has seven PCI slots, and around the front left edge you have access to 1 x USB 3.1 Gen 2 Type-C, 2 x USB 3.0, HD Audio, an LED & Fan mode button, and LED & Fan adjustment buttons. Overall this SECC, Tempered Glass, and ABS chassis measures 500 x 238 x 553mm and weighs in at 13.65kg.
At the time of writing I don't have any pricing or availability data.