Cooler Master bring the bling to CeBIT 2008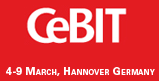 Okay so there are plenty of cases to see here at CeBIT 2008 but Cooler Master have displayed a few which have been privileged enough to receive a makeover. Here are a few sneak peeks of their new range of CSX chassis as painted by Smooth Creations.

First up, for the football fans amongst you there is a flaming ball of….Stacker 830.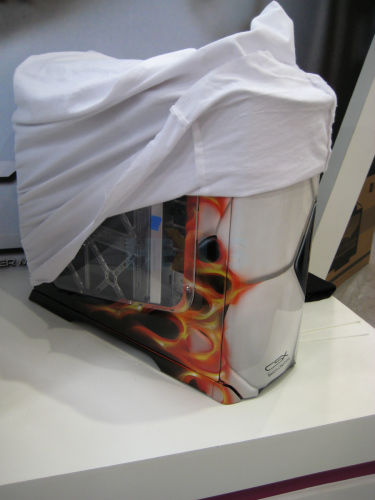 If you ever come to CeBIT there are plenty of taxis around with lots of drivers that can't understand us Brits, good news for us than that Cooler Master brought a bus to the party (grooooan!) – another Stacker 830.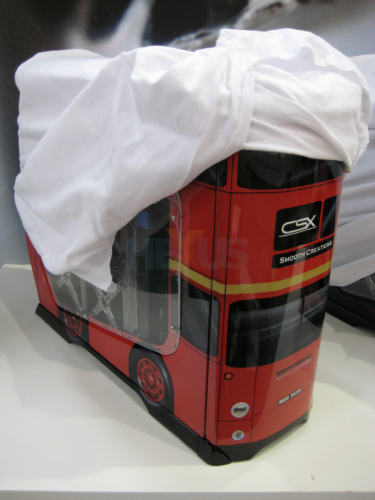 Next up is an NVIDIA inspired Cosmos RC1000 chassis, painted up in a holographic-styled green finish.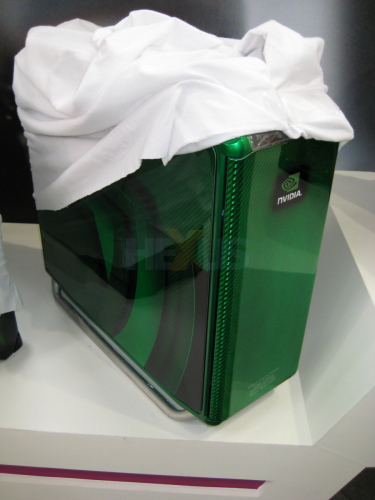 Finally, peaking out of the sheets is a dark green monster-style Stacker 830.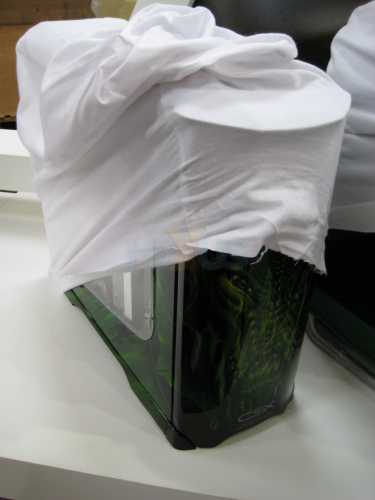 Given that the last set of CSX chassis were pretty pricy we don't expect these to be any different, so that will be no change from $900USD then. We like paint, but we don't like it that much…

Still, nice of Cooler Master to bring some new designs to CeBIT '08 even if they aren't to everyone's tastes... or budgets.