Rule book, what rule book?
Lian Li has done it again. Just when you thought that the shell-shaped special edition would be the last of the craziness, we have a new one to add to the mix.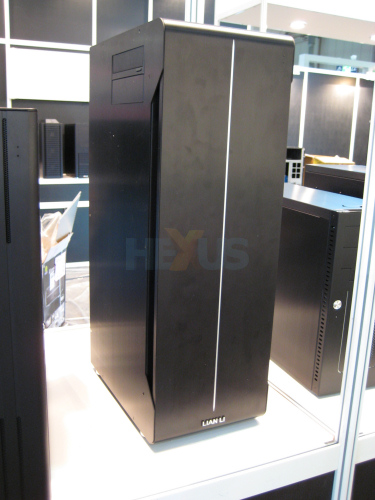 A slender tower of brushed black aluminium is the new offering on show here at CeBIT 2008. The pre-production sample we saw has four optical drive bays opening out from the sides of the chassis. Further improvements are promised over the coming months.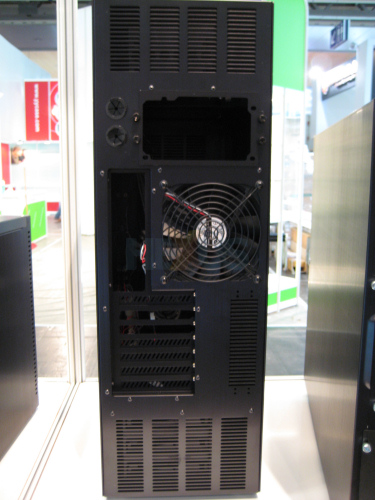 Inside, the layout is anything but ordinary. There are four 3.5in drive bays down the bottom; the motherboard tray comes up next, with three 180mm fans cooling both areas.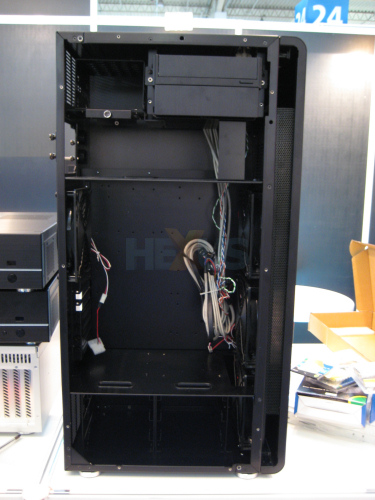 Further up we have the PSU area, with optical drives above it and space there for a further two 3.5in bays. As specifications go, it's pretty tasty – even if it is a bit eccentric.

Trust Lian Li to do this, just when you get used to the layout, it throws something new in the mix. Here's hoping it's finished soon - we'd like to get it through the HEXUS labs asap.