There's been an increasing amount of discussion about PCI-E 4.0 since AMD launched the X570 platform and Ryzen 3000 Series processors in 2019. MSI, the world-leading motherboard brand, has provided PCI-E 4.0 solutions such as motherboard and graphics card products. We not only tailored our products for enthusiasts and gamers, but we also offer more possibilities for content creation and office use, putting dedication to all types of PC users to satisfy their needs.
PCI-E 4.0 standard provides an astounding bandwidth of up to 64 GB/s, which is 2 times higher than that of PCI-E 3.0. It supports faster transfer speed on both PCI-E devices and NVMe M.2 storages. The benchmark shows the performance of PCI-E 4.0 NVMe M.2 SSD. With Samsung 980 PRO 1TB SSD, both of MSI X570 series and B550 series motherboards have reached over 7,100MB/s read speed.
▲ MSI X570 motherboard testing result.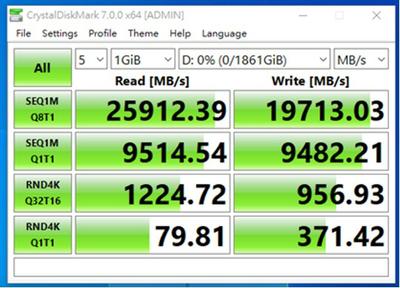 ▲ MSI B550 motherboard testing result.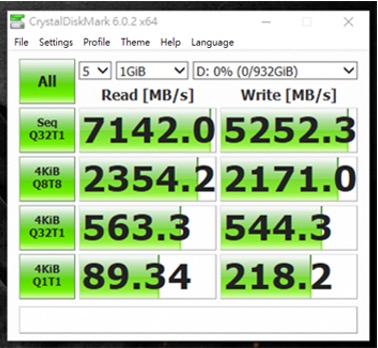 For people who have heavy loading operations such as creators, we used the MSI Creator TRX40 motherboard for the test. The RAID 0 performance has reached over 25,900 MB/s by using four Samsung 980 PRO 500GB SSDs and M.2 XPANDER-AERO GEN4 add-on cards.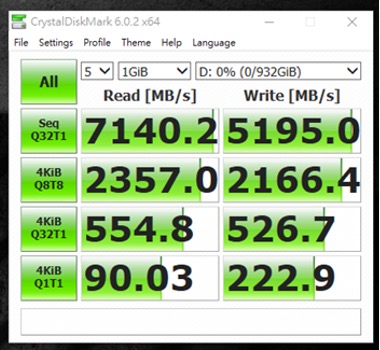 ▲ MSI TRX40 motherboard RAID 0 testing result.
M.2 SHIELD FROZR
High transfer speed generates more heat. To prevent PCI-E 4.0 SSDs from throttling and to allow full-speed performance, M.2 Shield Frozr is the best thermal solution. All MSI TRX40, X570, and B550 motherboard products have at least one M.2 Shield Frozr to cool down SSD.
To find more MSI PCI-E 4.0 motherboards here