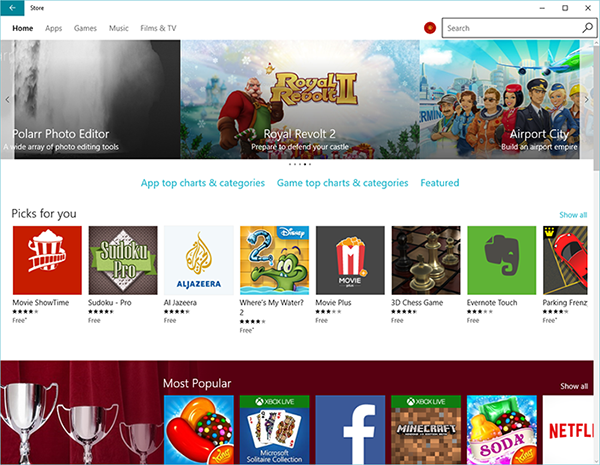 Microsoft's Windows 10 operating system got off to a flying start in terms of user adoption (and considering the free upgrade, how could it not?) but there are still plenty of questions surrounding the built-in app store.
The new Windows Store promises to be the one-stop shop in which you can "find all your favourite apps," and with a universal app platform we've been told to expect one app capable of running on every Windows device, be it PC, laptop, tablet, phone or games console.
High-profile universal apps are starting to trickle through - Netflix being the latest addition - but the store doesn't appear to have attracted the attention that Microsoft so dearly seeks. And if we're honest, we'd struggle to think of a single app that we couldn't do without. That isn't to say the apps are bad, per se, but with a fully-fledged web browser at Windows 10's disposal, the apps often aren't needed. I'd sooner shop at Amazon.co.uk than download a dedicated app.
But maybe we're missing out. To find out, we're picking your brains by asking: which Windows 10 apps are worth installing? Share your recommendations, and your thoughts on the Windows Store or apps in general, using the comments facility below.