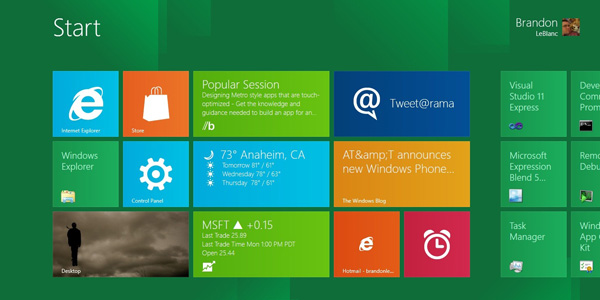 Feels like Windows 7 arrived only yesterday, but all signs suggest that Microsoft's next major revision - Windows 8 - will be upon us in 2012.
Many of us have already experienced the developer preview, and many more will be getting their taste of Windows 8 when Microsoft rolls out the first public beta in February.
Whether you're eagerly anticipating the beta, waiting for a full retail release or you're sticking with OS X or Linux, you'll be seeing and hearing a lot more about Windows 8 in the coming months, and the release will inevitably shape the industry for years to come.
We've already had news of support for ARM processors, faster boot times, deeper Xbox Live integration, lower memory consumption, a new task manager, fewer annoying updates, and the proliferation of the ribbon interface, but while the improvements all sound logical, what we really want to know is this; what do you, the users, want to see in Windows 8?
Whether you're a developer, a systems manager, a home user, or a PC gamer, here's your chance to discuss what you'd like to see added, removed or tweaked in the next version of Windows.