Microsoft talks Windows 7
Earlier this week, Apple held its annual Worldwide Developers Conference (WWDC) and whilst unveiling the finer details of its forthcoming Snow Leopard operating system, it perhaps unsurprisingly had plenty to say about Microsoft's Windows 7.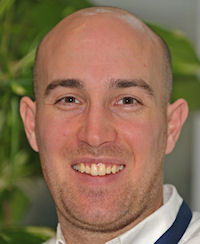 Continuing to adopt its handbag approach - which, we should add, has also been used recently in Microsoft's own ads - senior Apple representatives teared into Microsoft's next operating system calling it complex, old technology. That's exactly what many would have been expecting, but many of Apple's comments were deemed unnecessary by thousands of viewers. A sign, perhaps, that the belittling attitude toward the ill-received Windows Vista isn't applicable to the so-far well-received Windows 7.
Given Apple's tendency to be openly vocal, and its apparent need to attempt to smear Microsoft's upcoming release, we found it appropriate to get a response directly from the Redmond-based outfit. In an effort to get Microsoft's point of view, we spoke to Windows product manager Laurence Painell (pictured), and here's what he had to say in regards to Apple's comments and Windows 7.
Q) Laurence, 135 days to go until your product - Windows 7 - finds itself on retail shelves. How's the mood within Microsoft? Any last-minute nerves on the road to retail?
"We are all very excited about Windows 7, the continuous engagement with customers and partners is helping us to plan and deliver a great release. The on-going feedback we have received from users has helped shape the product and this has shown through in the feedback we have received from users of the beta and release candidate. In the first few weeks of the Windows 7 Beta we had over one million people install and use Windows 7 – an unprecedented amount and I think this speaks volumes for how interested and excited people are about Windows 7"
Q) As you may have heard, Apple held its annual Worldwide Developers Conference in San Francisco yesterday and Apple's senior vice president of software engineering Bertrand Serlet took the opportunity to make a number of derogatory remarks regarding your forthcoming software. What do you make of his claim that "even more complexity is present in Windows 7"?
"From the very beginning Windows users told us what they wanted and what they didn't. We listened and developed hundreds of little improvements into the product and a few big ones that provide a far simpler and easy to use environment. Less waiting, less clicks, less hassle connecting to devices, less power consumed and less overall complexity. Windows 7 is designed to help people do more with their PCs. More work, more play, and more of everything in between. Making every task simpler and easier."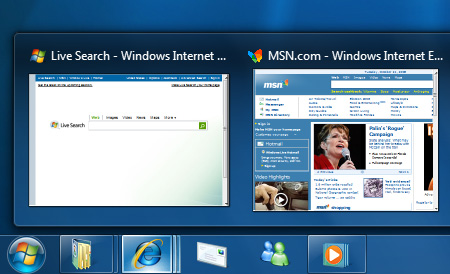 Q) Apple's developers conference seemed to focus quite heavily on Windows products, with Bertrand claiming that Windows 7 is "just another version of Vista" and "the same old tech as Vista". What do you make of those claims, and if Windows 7 is more than just a Vista service pack, how will you be delivering that message to consumers?
"Windows 7 is very much built on the core changes introduced in Windows Vista which have bought about a step change in the security of the operating system. Windows Vista was 60% less likely to be infected with malware and has less than half the critical security vulnerabilities of Windows XP SP2. Vista also added many great new capabilities such as instant search, Shadowcopy and Bitlocker (to name a few). These features have been further developed in Windows 7 with the addition of BitLocker-to-Go and Direct Access to meet changing business needs, particularly related to the increase in mobile working. Ultimately Windows 7 is a great product that is built on a very strong foundation but also benefits from additional enhancements. The feedback we have received from customers and partners clearly reinforces this."