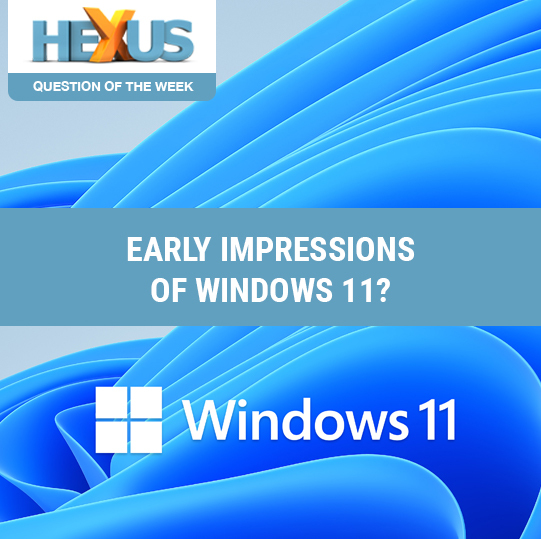 The next major version of Microsoft's hugely popular operating system is due later this year. Windows 11, a free upgrade from Windows 10, brings with it a whole host of changes, including a centred Start Menu that takes a little getting used to.
For those curious about the direction that Microsoft is taking, early pre-release builds of Windows 11 have been made available via the Windows Insider program. It costs nothing to become a Windows Insider - simply register at insider.windows.com - and you'll be able to test drive a preview build on any compatible PC, while getting a first look at upcoming features in subsequent builds.
We suspect a fair few HEXUS readers have already started putting Windows 11 through its paces, or at the very least had a quick play, and even at this early stage we're intrigued to know what you think. Early impressions of Windows 11? Share your thoughts using the comments facility below.