Unexpected problems with Intel's latest chipset may have stifled the momentum behind Sandy Bridge, but that admittedly major hitch is only temporary.
Look forward a few months to late March or early April, and the introduction of Intel's revised B3 silicon will re-open the door for partners to unleash their take on the chip giant's latest desktop ecosystem.
One of the surprise names hoping to do just that is Sapphire, a long-standing AMD partner that is hoping to also establish itself as a producer of high-quality, high-end Intel mainboards.
Following on from last month's Pure Black X58, the Hong Kong-based manufacturer is gearing up to launch its own unique flavour of Sandy Bridge in the form of the Pure Black P67 Hydra.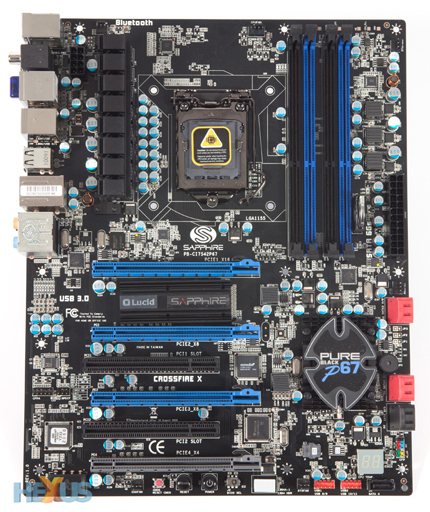 Making use of a standard ATX form factor, the extreme solution is geared toward the enthusiast and crams a sizeable feature set into its standard 305mm x 244mm ATX form factor.
At the top of the list is the inclusion of a Lucid Hydra LT24102 chip to allow for cross-vendor multi-GPU configurations. We reckon Sapphire would have had difficulty in obtaining an NVIDIA SLI license for obvious reasons, and the use of a Lucida Hydra chip is a clever workaround.
Courtesy of said chip - which rests beneath the low-profile heatsink marked Lucid - the board can accommodate up to four graphics cards of your choice via a quartet of PCIe x16 slots that operate at x16, x8, x8, x4 when all four slots are occupied. The slots are well spaced and are interspersed with two standard PCI slots should you need them. There's still a question mark hanging over the scaling capability of a mixed-vendor graphics card configurations, but that's something we'll take a closer look at in an upcoming review.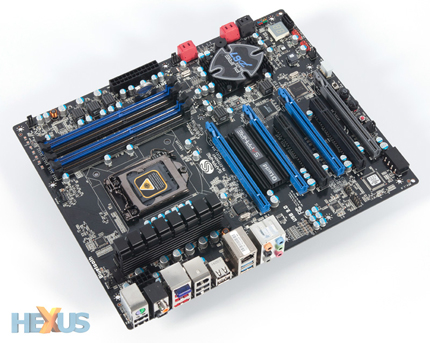 The board looks the business with its black-and-blue colour scheme - though we'd happily do without the erratic red highlights - and there's ample room around the LGA1155 CPU socket to accommodate most third-party coolers. LGA1155 may look a lot like previous-generation LGA1156, but remember that this socket isn't backward-compatible and functions only with Intel's second-generation Core processor family.
Sapphire employs a 6+2+3 phase power design for CPU Core, CPU VTT and memory, and the latter helps serve four DDR3 DIMM slots that support up to 16GB of RAM at speeds of up to 1,600MHz.
As you'd expect from a high-end board, Japanese solid capacitors and high-performance MOSFETS are standard fare, but Sapphire's throwing in a few little extras for the overclocking crowd. These include dedicated power and reset buttons, voltage measure points, a clear CMOS button, a diagnostic LED and a switchable dual BIOS.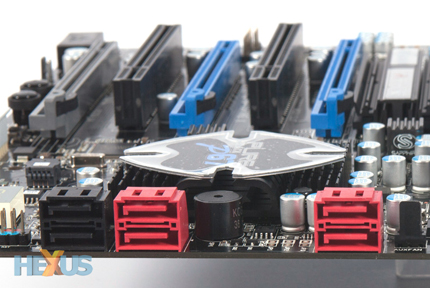 Taking care of storage duties, the Pure Black P67 Hydra features a total of eight SATA connectors. Four red-coloured ports provide SATA 6Gbps performance (two are powered by the P67 chipset, two from a Marvell 88SE9128 controller), while a further three black-coloured ports deliver previous-generation SATA 3Gbps speeds. The eighth takes for the form of an eSATA port on a well-equipped rear I/O panel.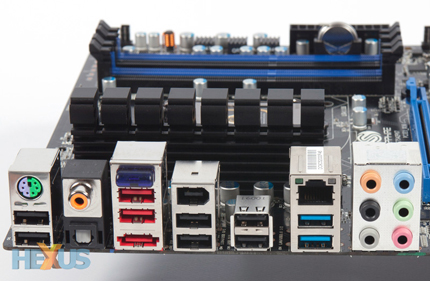 Speaking of which, Sapphire's array of connectivity options includes 10 USB ports (two of which are of the SuperSpeed USB 3.0 variety), FireWire, Gigabit Ethernet, eight-channel or optical audio output provided by a Realtek ALC892 codec, a PS2 keyboard/mouse combination port and integrated Bluetooth 2.1.
That's a healthy list of features, but the board is missing a trick by making use of a dated AMI BIOS, as opposed to the fresh new EFI solutions being deployed by the competition.
Nonetheless, the promise of mix-and-match graphics coupled with the goodness of Intel's Sandy Bridge architecture could make this a popular choice among enthusiasts. How much you say? Well, we'll find out for certain in a matter of weeks, but the folks at Sapphire tell us we'll see the Pure Black P67 Hydra appear at retail with a sub-£200 price tag.