Intel's forthcoming P45 chipset, codenamed Eaglelake and successor to P35 chipset, Bearlake, is now just around the corner. We're expecting P45-based boards to be on display from all the big names at Computex later this month, but why wait 'till then? MSI has taken the opportunity to give us an exclusive look at its forthcoming DDR2-based board, the P45 Platinum.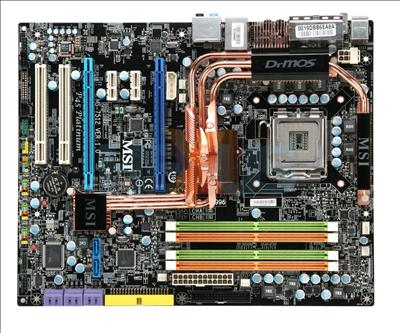 As you can see, the board is well laid out and obstructions aren't really a problem. You'll have no problem attaching just about any CPU cooler and dual full-length graphics cards won't be a problem either.
One of the board's many key features described by MSI is DrMOS technology. This is a complete re-design of MOSFET, integrating Hi and Lo-side MOSFETS and a driver into a single package. As a result, higher switching frequencies and cooler operation provide better overclocking opportunities, says MSI.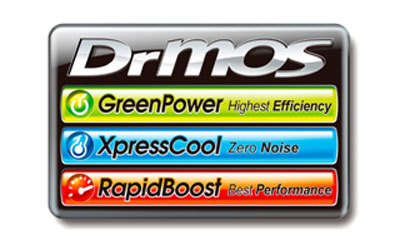 Further improving overclocking conditions are the Hi-C (highly conductive) capacitors. MSI claims to be the first manufacturer to implement Hi-C on desktop boards in the PWM circuit, though they can be found on workstation boards and inside Apple's MacBook Air.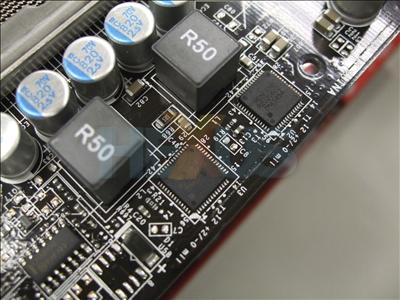 What you'll no doubt have noticed is the unmistakable Circu-pipe 2, armed with a trapezoid plate, five heat pipes and an array of fins. This northbridge-cooling monster is probably all the proof you need in determining whether or not the P45 northbridge is hotter than the P35, clearly it is.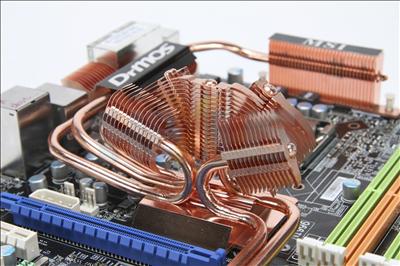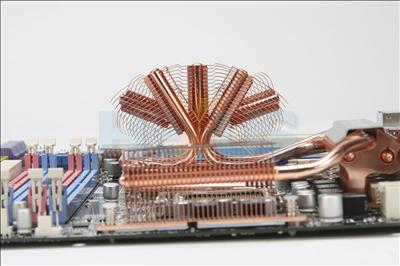 Moving away from MSI's traditional single-phase design for memory and northbridge, the P45 Platinum offers two phase power, allowing for more voltage and finer tuning. Last but not least, MSI left a little teaser in the form of its "Circu-pipe Liquid". This water-cooling option is still under development but MSI claims it to be the first 2in-2out water circulation loop built onto a motherboard.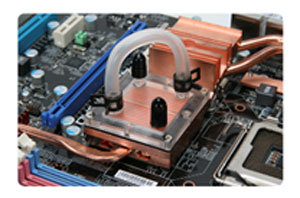 MSI's P45 Platinum certainly looks the part, and we love out-of-space-style heat sinks as much as the next user, but, performance is all important. We'll be looking forward to pitting all the forthcoming P45 boards against one another to see how MSI's offering shapes up.