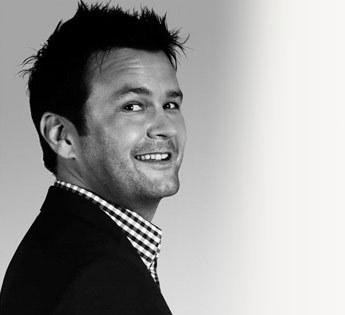 Ahead of an upcoming spate of server reviews, HEXUS had the opportunity to sit down with Craig Connell, Head Business Manager for Europe at Gigabyte's Network and Communication Business Unit.
As part of a wide-ranging Q&A, Craig discusses the advantages of Gigabyte's proposition, including a renewed focus on GPU integration, innovation in the server space, and what to expect in the year ahead.
Q: What are the key strengths of the Gigabyte server division?
Organisational structure allows us to be more nimble than other vendors.
Dedicated team carrying out certification on key software on all SKUs.
A provident start working with industry Tier 1s from day one – and delivering the levels of quality and performance demanded by them.
Direct vendor accounts allow for more strategic development and pushing boundaries.
Q: Why does Gigabyte focus more on GPU-heavy rendering than other server guys?
Gigabyte has been able to develop the most densely populated standard form factor GPGPUs. This comes from a combination of strong engineering capability, dedication to pushing boundaries, and a sensitivity to what the market needs.
Q: Can you explain how Gigabyte has been innovative on the server front?
As above, Gigabyte both listens to customer needs and takes a proactive approach to new opportunities.
One prime example is the commitment to the growth of the ARM segment over the past 2-3 years. By committing engineering and marketing resources to ARM solutions, Gigabyte has contributed to the ecosystem and helped make mass-market ARM servers a reality.
Of course, innovation is not just in new segments, and Gigabyte continues to make a difference in commodity spaces such as GPGPUS - with an 8-way GPU – and even specific features such as advanced power management software on our new 2U, 4 node models.
Q: Is it important for Gigabyte to be cheapest?
While Gigabyte recognises that the channel server market is competitive, and this is reflected in our price positioning, our key driver is value to customers. This means meeting competitive price points, but providing the quality components, innovative design and dependable service that end users are looking for in this market.
Q: Where would Gigabyte server like to go into next?
Gigabyte continues to build on its offerings with new component partnerships (eg. in NVMe-enabled SSDs) and new solutions such as the immersion cooling we are currently showing at SC16 in Utah.
We also take an active approach to where we see increasing performance requirements, such as the video production space, whose requirements are well supported by our G250 series.
Q: Why would one buy Gigabyte instead of, say, Supermicro?
In addition to all the above, Gigabyte's 3 year warranty and after sales support is a key differentiator.
Q: Where would you like to see Gigabyte server in a year's time?
We at Gigabyte will continue building on our reputation and experience to offer both innovation and value to our customers, while opening up new possibilities with new architectures and high density GPU compute.