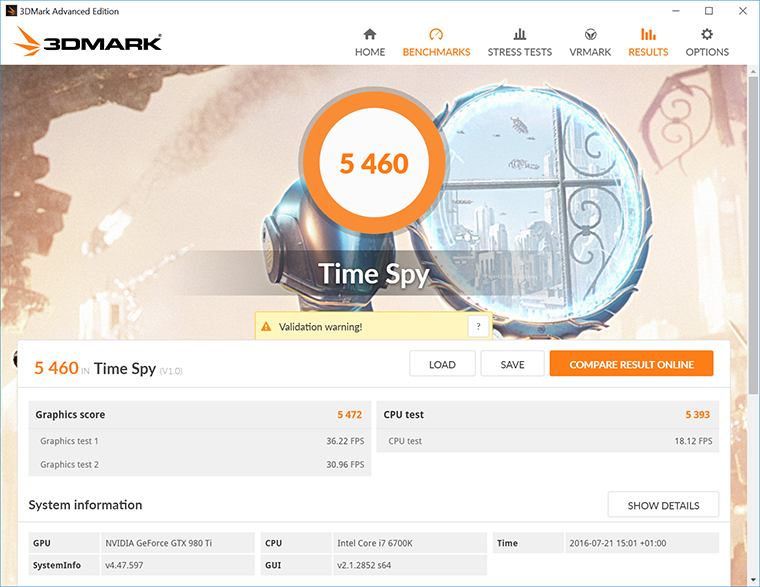 Move over, Fire Strike, there's a new 3DMark benchmark in town. It's dubbed Time Spy and claims to be "one of the first DirectX 12 apps to be built the right way from the ground up to fully realise the performance gains that the new API offers."
Rendered at a 2,560x1,440 QHD resolution and making use of DX12 technologies such as asynchronous compute, explicit multi-adapter and multi-threading, Time Spy is a forward-looking benchmark that should highlight your PC's potential in various upcoming games. It's an interesting test and if you're intrigued to know more about how it works, Futuremark has delved deeper into the technical details in a blog post that's well worth a read.
We're in the process of adding Time Spy to our own graphics benchmarking suite, but in the meantime, let's see what people are scoring on their current machines. Download the test from Futuremark and share your results below. I'll get the ball rolling with an overclocked Intel Core i7-6700K processor allied to Palit GeForce GTX 980 Ti Super JetStream graphics, a combination which, as pictured above, manages a score of 5,460.