This is a guest blog by Roy Taylor, corporate vice president of global channel sales at AMD. His postings are his own opinions and may not represent AMD's positions, strategies or opinions. Links to third party sites, and references to third party trademarks, are provided for convenience and illustrative purposes only. Unless explicitly stated, AMD is not responsible for the contents of such links, and no third party endorsement of AMD or any of its products is implied.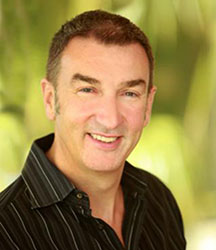 Fair benchmarking
Over the last year we have seen that when making comparisons between AMD and Intel APUs using a fair and independent benchmark like PCMark 8.2, our products offer better performance for less cost than competing products in the same class.
This fact is gathering an increasingly larger audience around the world and causes many to give AMD a fresh look.  However, I believe that it is doing a much bigger service than helping AMD and our channel partners to be successful.  I also believe that the use of a fair benchmark to make these comparisons is righting a fundamental wrong.
Let's take a look at the price comparisons between us and our competitor.
| AMD | PIB | PCM8 Work | | Intel | PIB | PCM8 Work | Difference |
| --- | --- | --- | --- | --- | --- | --- | --- |
| A10 7850K | $170 | 4,287 | | i5 4670K | $240 | 4,243 | $70 |
| A10 7700K | $160 | 4,175 | | i5 4670T | $220 | 3,857 | $60 |
| A10 6800K | $120 | 4,071 | | i5 4440 | $195 | 3,972 | $75 |
| A8 6600K | $105 | 3,828 | | i3 4340 | $160 | 3,677 | $55 |
| A6 6400K | $65 | 3,331 | | Pent. G3430 | $100 | 3,542 | $35 |
The prices were taken on the morning of June 11, 2014 from Newegg.com and the PCMark 8.2 Work scores were taken from our latest Competitive Line Up (CLU) report.  The CLU report is an AMD internal report whereby AMD Labs benchmarks our offerings against those of our competitors. I used the PCMark 8.2 "Work" test since, conservatively speaking, it does not focus on graphics performance and thus is usually perceived by reviewers as the toughest PCMark test for AMD.
We can see that the differences are significant. If we were to multiply these differences in price by the difference in market share for each SKU, there can be no doubt that quite literally hundreds of millions of dollars are being overspent around the world.
At a fundamental level we understand this. But spare a thought for a moment to consider that among potential overspenders are people and organisations that either cannot afford that difference or could spend it in better ways. Schools and universities, hospitals, government departments, transport authorities, train and bus companies come to mind as some of the many examples.
Why waste money?
Why are schools around the world spending money on technology that could be better spent in classrooms and extracurricular activities for children? We could ask why our hospitals are spending money on pricey technology could be spent on extra beds. In the pharmaceutical industry, there is a debate about overcharging for life-saving drugs but I believe a similar debate should take place about the premium that our competitors are charging for APUs that simply should not exist.
Encouraging and communicating the serious need for everyone in our industry to adopt the use of an independent benchmark like PCMark 8.2 is pressing. No discussion about APUs should take place without reference to it. For too long consumers and IT authorities have been without a true and fair means to make comparisons between technologies and that is no longer the case.
Every one of us at AMD and all of our channel partners stand at a crossroads in our industry. Ahead of us is the chance to make a real difference to the world, a real chance to right a fundamental wrong, focus on the true price of productivity and show how fairer benchmarking can bring about change that can affect millions of people for the better. Please join us in taking up this challenge.
Do you agree with Roy's stance, or do you think it's marketing hyberbole? We'd love to hear your thoughts in the HEXUS.community forums.