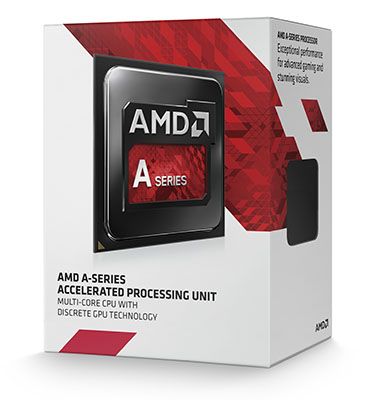 AMD's launch of the Kaveri A8-7600 brought with it an interesting feature. This mainstream APU is designed to run at either 45W or 65W TDP, with the consumer having the ability to select either operating mode.
Running at the lower TDP sacrifices some CPU performance - typically less than 15 per cent - but the chip's GPU component continues to run at full speed.
This seems like a small price to pay for a markedly-lower TDP rating, though, this is not wholly surprising given that AMD has designed this series of APU with power efficiency very much in mind.
Lower TDPs result in less heat, noise and energy consumption, all of which are increasingly important as PCs become smaller in size and energy prices continue to rise.
Unlike yesteryear, where performance was paramount, today's chips take other considerations into account. It's a great feature to have, we feel, and looking ahead, we can see every reason for subsequent processors to offer easily-configurable TDP levels, allowing the consumer to choose a particular level of performance/efficiency that suits their needs.
Taking all this into account, the question we're asking you, the readers, is do you favour efficiency or performance in your CPU? And if you owned an A8-7600, would you run it at 45W or 65W? Let us know your thoughts using the comments facility below.