This is a guest blog by Roy Taylor, corporate vice president of global channel sales at AMD. His postings are his own opinions and may not represent AMD's positions, strategies or opinions. Links to third party sites, and references to third party trademarks, are provided for convenience and illustrative purposes only. Unless explicitly stated, AMD is not responsible for the contents of such links, and no third party endorsement of AMD or any of its products is implied.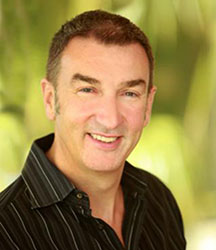 The importance of APU as a category
Recently in an interview, I was asked why we are attaching such importance to establishing the term APU (accelerated processing unit) as a category of product. The answer is important because it underlines enormous changes taking place in the PC industry.
The original architecture of a PC called for a serial processor to run sequential tasks as quickly as possible.  Later when we wanted to have multiple applications running at once, those serial processors became multithreaded allowing us to do more than one thing at a time. We then entered MHz wars while the ability to run processors quickly remained important. But serial processors are no longer the catch-all solution that they once were.
Today our PCs are required to do much more than browse the web, run spreadsheets or write blogs, much like this one. PCs are used to manage and edit digital photos and videos, watch streaming TV shows and movies, play games and video chat, just to name a few. These everyday tasks need a different kind of processor. They require a processor that is able to act both serially for traditional sequential style applications but also in parallel for newer, more modern applications.  This is where the APU comes in.
An APU is a new kind of heart for our computers that has two processors on a single chip. A CPU that runs serially and a GPU that runs tasks in parallel.  These new APU designs also take advantage of a new kind of software for the PC industry called OpenCL™, which is a widely supported new industry standard for writing code that can take advantage of APU architectures. OpenCL comes from Khronos, the standards group that brought the world OpenGL, and has numerous technology leaders among its members, including AMD.
You may not know it but VLC¹, one of the world's most popular .mkv movie player, uses OpenCL, as does Adobe and hundreds of other applications². This is why we have invested so heavily in APUs.  But OpenCL is not the only software that takes advantage of APUs. DirectCompute, Microsoft's answer to OpenCL, does too and of course, 3D software like DirectX® and OpenGL all run on the GPU inside of the APU as well.
The APU is a device designed to offer both serial and parallel programming architecture and it's clearly here to stay. It promises an exciting future, especially with the introduction of new unified memory architectures due next year. The sooner that we all get behind this new term, the faster we can start to see this new kind of architecture create renewed excitement in the PC industry.
¹ http://www.videolan.org/vlc/index.html
² http://blogs.adobe.com/standards/2013/05/03/opencl-enables-more-compelling-and-efficient-applications/
Do let us know in the forums if you agree or disagree with his take on events.