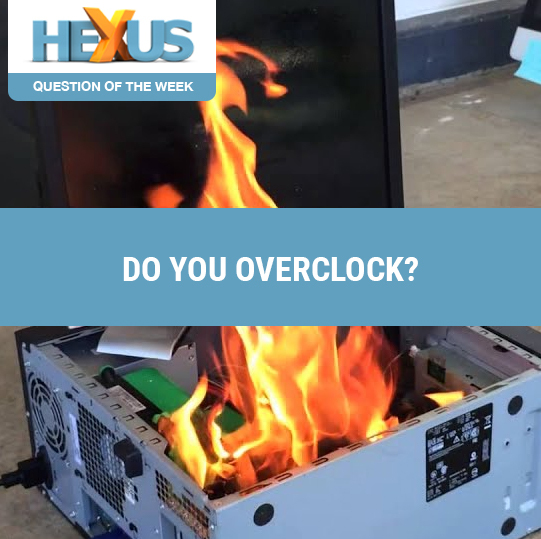 Overclocking is something we see a lot less of these days at HEXUS HQ. Is it a sign of an industry-wide shift?
We look back with fond memories of cranking-up the dial on certain components way back when - overclocking a mid-range part to try and replicate pricier high-end alternatives used to be the norm, and quite often achievable - but these days such gains seem to be out of reach.
Many-core CPUs don't bode particularly well for overclocking - ramping-up the all-core multiplier tends to lead to a lower single-core boost - and the latest GPUs tend not to show a great amount of headroom. Add to that an increased awareness of energy efficiency and scarce component availability, and you do have to wonder, do many folk still bother to push their components above and beyond the factory spec?
To help some shed light, this week's question asks: do you overclock? Let us know using the comments facility below.