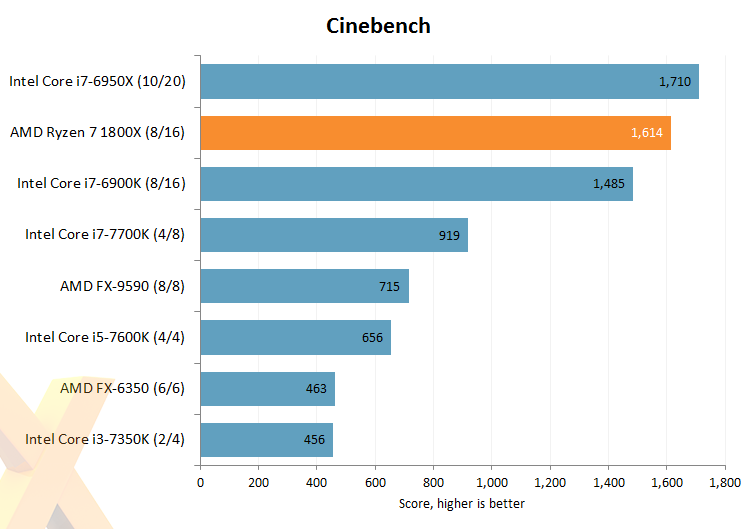 AMD has been eager to present Cinebench results for the new wave of Ryzen processors, and it's easy to see why. Put all the available cores and threads to work, and the Ryzen 7 1800X proves to be a performance monster that has the beating of Intel chips costing twice as much.
Multi-threaded performance is indeed excellent, but now that benchmarks are out we can see that Intel still holds a healthy lead in IPC (instructions per clock), making Ryzen something of a mixed bag. It's a topic we've discussed ad nauseam here at HEXUS HQ and now it's time to hear what you, as consumers and tech influencers, think about AMD's latest CPUs.
Cutting to the chase, we want to know: has AMD Ryzen lived up to your expectations? Share your thoughts using the comments facility below.