GeminII – it's how big?!?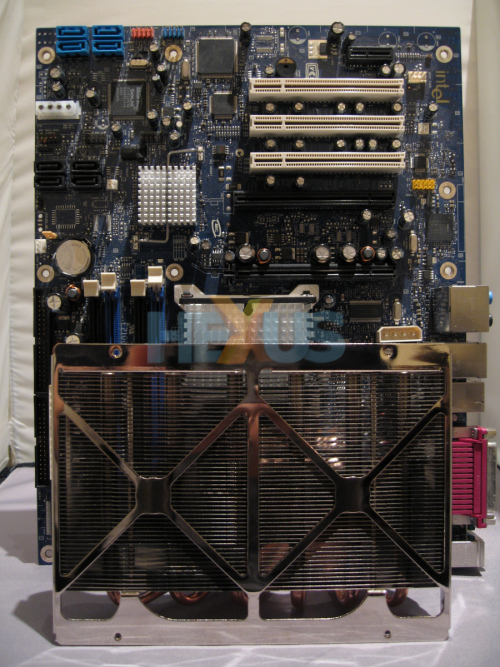 The bird's-eye view is always a good place to start with these sorts of products, as you can see above. The Cooler Master GeminII is utterly massive, covering around one-third of our ATX-sized Intel bench-testing motherboard.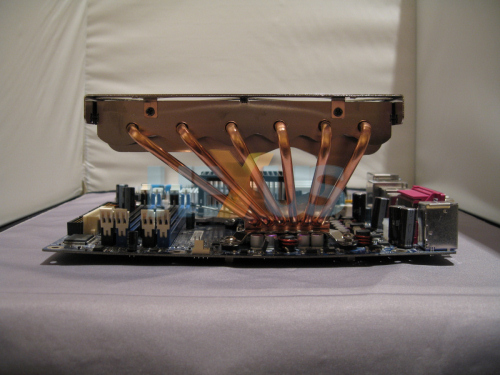 The GeminII is so large that it also manages to hover above both the VRMs near the I/O ports as well as covering all four DIMM slots on the motherboard. Overall system performance should see improvements with two 120mm fans fitted, but we, and you, will know more when it goes through the HEXUS thermal tests.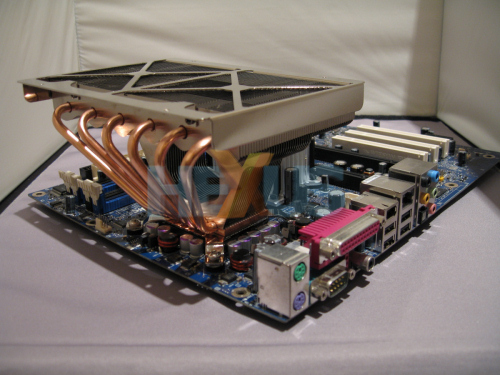 Stating the obvious, with the Cooler Master GeminII space in your case is key. Cooler Master's literature shows it installed in the 830 Stacker as well as a Centurion 534 chassis, so there is no doubt the two most popular Cooler Master chassis are up to the task. Brief testing highlighted that it installed comfortably inside the Akasa Eclipse 62, Antec 900 and Thermaltake Eureka chassis, as well.

Overall, then, this looks like the mother (Ed: and father) of all air-cooled CPU coolers. It's compatible with AM2, 754, 939, 940 and LGA775 sockets and available soon with an RRP of around £28.

We will be putting it through its paces in the very near future; right up against all the biggest players in the LGA775 cooler market. Look out for the biggest group test HEXUS has ever undertaken.