Feels like Home
Even though Mozilla wasn't able to bring its mobile browser to the iPhone, it found a compromise in Firefox Home. The app lets users sync their bookmarks, history and tabs with the the desktop version of Firefox and easily link to those pages within the native iOS browser.
Now that same luxury will be coming to Blackberry and Symbian users. An update on the company's mobile blog revealed that developers were working on bringing Home to those platforms, and that the apps should be available "in the coming months". This move will give the program access to around 60 per cent of the global smartphone market.
A version for the iPad is also potentially on the cards, but for now remains a little further out.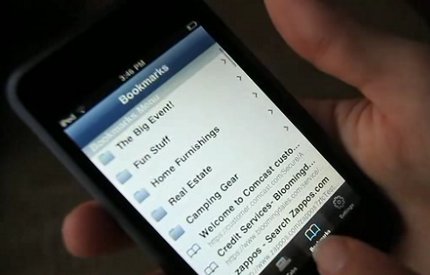 Following Apple's recent relaxation of the iTunes App store guidelines, some (hopeful) iDevice owners may have been hoping that Mozilla would try to port the mobile version of Firefox - codename Fennec - to iOS. Unfortunately, the post went on to dash these hopes.
The dev from the Home team noted that "there are technical and logistical restrictions that make it difficult, if not impossible, to build the full Firefox browser for the iPhone". Of course, there are versions of Fennec for Maemo, Windows Mobile and Android, though the latter is currently only an alpha release.
Nonetheless, the developers remain committed to adding new and innovative features to the Home app for all platforms. Importing passwords, search engine preferences and Panorama tabs are all planned for future releases.