Ofcom today announced six companies have been approved to submit bids in the upcoming spectrum auctions. In late March Ofcom intends to auction off spectrum which will be useful for bolstering existing cellular networks, and spectrum which will be central to 5G mobile roll out.
Companies that have been approved to bid in the auctions are as follows:
Airspan Spectrum Holdings Limited
EE Limited
Connexin Limited
Hutchison 3G UK Limited (Three)
Telefónica UK Limited (O2)
Vodafone Limited
The precise spectrum that the above parties will be bidding on includes chunks of the following:
40MHz of spectrum will be auctioned in the 2.3GHz band, which is already supported by current mobile devices and could be used immediately after release.
150MHz of spectrum will be auctioned in the 3.4GHz band. These airwaves are not compatible with most current mobile devices, but are central to the roll out of 5G mobile across Europe.
Of course most UK dwellers will have heard of EE, Three, O2 and Vodafone, but who are the other two interested companies? Airspan is a subsidiary of a US vendor of LTE small cells and backhaul technologies. Airspan customers include the likes of ISPs, smart grid companies, public safety, transportation and oil & gas outfits. Meanwhile Connexin is a superfast broadband operator for locations in Hull, offering fixed wireless to those that lack physical internet connection (wired) possibilities.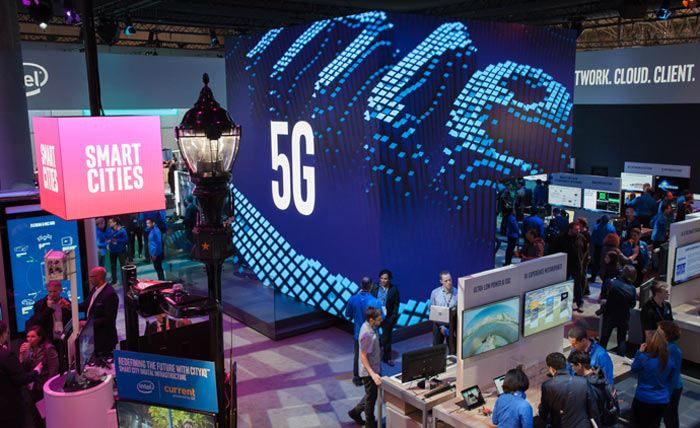 Ofcom limits any one operator to 255MHz of 'immediately usable' spectrum (800MHz, 900MHz, 1400MHz, 1800MHz, 2100MHz and 2.6GHz) of the 3.4GHz band in the UK. Thus BT/EE already cannot bid in the first auction. Vodafone has 176MHz already, so can bid on more, but O2 and Three are under no such restrictions.
There is a further cap for the overall amount of mobile spectrum a single operator can hold, of up to 340MHz, until 2020. This is equal to 37 per cent of all the mobile spectrum expected to be useable in 2020 which will go beyond the confines of this auction to include the 700MHz band.