A new bundling offer from internet retailer Amazon sounds like a version of the company's AutoRip aimed at books. The new service is called Kindle Matchbook and it will launch in the US in October. Amazon says that "for thousands of qualifying books, your past, present and future print-edition purchases will soon allow you to buy the Kindle edition for $2.99, $1.99, $0.99, or free".
Amazon's new Matchbook service will go back as far as 1995, when the company opened its first online bookstore. The BBC reports that this service is likely to expand to other countries following the launch of the US service but no timescale for such a roll out is known. At launch over 10,000 books will be included in the bundling offer from publishers including Harper Collins and Houghton Mifflin Harcourt and authors like Michael Crichton, Ray Bradbury and Colleen McCullough.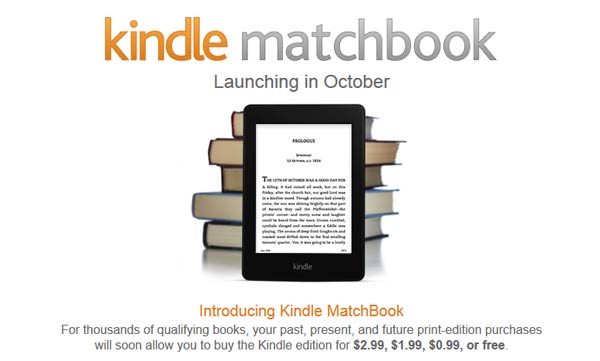 Book industry experts have questioned whether this physical/digital bundle will be as popular as Amazon's AutoRip music CD service. Philip Jones, editor of trade publication the Bookseller magazine told the BBC "I'm sceptical about whether the reader actually wants it." He continued, "As far as I can tell most people read in one format, so they choose print or they choose digital and it's quite rare that they read both." The extra fee for the service of up to $2.99 could also make a difference to its adoption.
MP3 ripping music service AutoRip came to European customers in June this year and offered Amazon customers who bought (and had previously bought) from a wide range of qualifying CDs a free MP3 version of the same. Actually some people have found that they can get music from expanded versions of the CDs they have bought with several more tracks than on the physical CD that arrived in the post.
New Kindle Paperwhite
From 30th September a new and improved Kindle Paperwhite will be sold by Amazon.com. From the sounds of it there are improvements to most aspects of this device but the price will remain the same $119 (for the Wi-Fi version with ads). Amazon said "the world's best-selling e-reader—Kindle Paperwhite—is getting even better".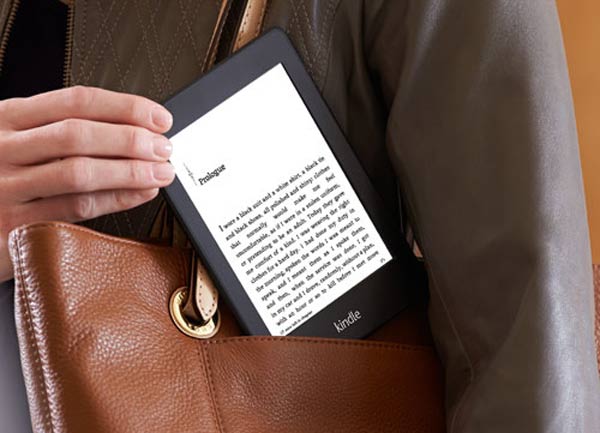 The new Kindle Paperwhite will provide:
an improved screen with greater contrast "whites are whiter and blacks are blacker"
a "next generation built-in light" to reduce eye strain
more responsive and accurate touch technology
a 25 per cent faster processor
8 weeks of battery life
built-in Wi-Fi (and free 3G on the $189 Kindle Paperwhite Wi-Fi + 3G model)
weighs just 207g

The software side of the Kindle has also been tweaked and improved for user utility and friendliness, says Amazon. Software and interface improvements include; Kindle Page Flip, Goodreads Integration, Kindle FreeTime, Vocabulary Builder and Smart Lookup. All of which can't be complained about unless you recently bought the older version of the Paperwhite.