There are rumours that a new cheaper BlackBerry 10 OS based smartphone is about to emerge. The rumours are supported by a new photograph which has been posted on the BlackBerryOS notice board. The new picture purports to show a smartphone designated as a member of the BlackBerry R-series.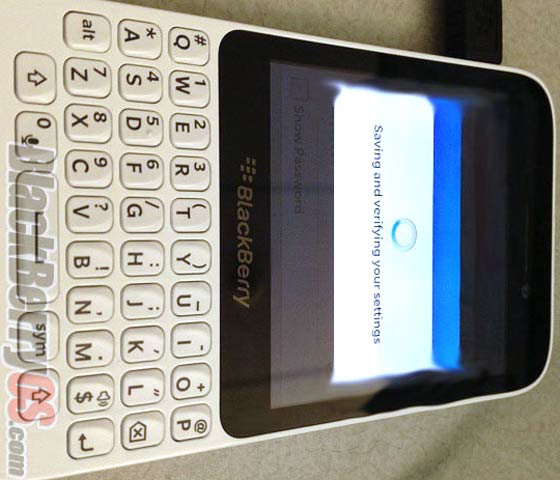 The new R-series device is equipped with a hardware QWERTY keyboard and will operate using the new BlackBerry 10 OS. The design of the phone is somewhat similar to the previous "Curve" models, which were more accessibly priced BlackBerry smartphones aimed at the mass market.
A similar leak yesterday, with a lot more information but backed up with only a "sketch", described the hardware specifications the BlackBerry R10 would be equipped with. The sketch was revealed in a post on Blackberry Empire and the main reveal was that the new device would have microSIM and microSD card slots accessible behind a flap/grommet on the side of the phone. Unfortunately we can't see the side of the phone in the photograph that emerged today.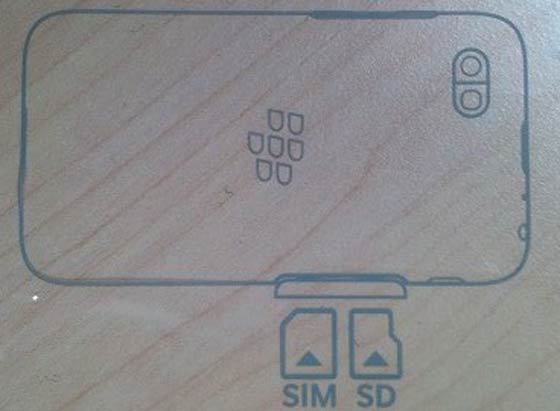 Other more technical features of the BlackBerry R10 that were offered up by the BlackBerry Empire article include the battery capacity; said to be 1800mAh. The internal memory of this R-series device is said to be 8GB, half that of the high end Q10 and Z10 devices we've seen launched already. Finally the R10, as it may well be called, is supposed to be a budget or entry level BB10 device, "think popular Curve line". Off contract it is expected to be over US$300 but less than US$400 at launch. The BBEmpire source said the R10 would probably be launched in late summer/early autumn.
BlackBerry Q10 priced at £580 in the UK
Also in the news today, the pricing of the up and coming QWERTY keyboarded BlackBerry Q10 model has been revealed. You can order it today via Carphone Warehouse for £580 SIM-free. If you do, the phone should be in your hands by the end of April. If you are interested in buying it with a contract you can get the Q10 for free on a £36pm, 24 month deal with a 1GB data allowance.