Yesterday afternoon The Inquirer published a screengrab from Carphone Warehouse listing the BlackBerry Q10 handset as being expected this month, "Expected: March 2013" advertised the web and high street mobiles retailer. It was surprising news as the hardware keyboard equipped BlackBerry Q10 wasn't expected to be released anywhere until April.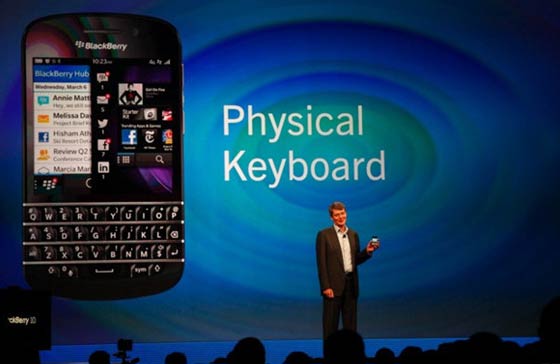 Now it looks like the March date was an error on the part of CPW, as BlackBerry has confirmed to the Inq that "the first global carriers will be launching the handset in April". CPW's BlackBerry Q10 pre-launch page has now been updated accordingly with a "coming soon" subheading. Where did the CPW staff get the March date from? Possibly the firm will start to receive stock during March, in time for the April release schedule.
Now that the launch date jiggery-pokery has been put to bed, with April coming up very soon, we might as well have a recap of the specs of this classically styled and keyboarded BlackBerry Q10. The first and only smartphone on the market powered by the new BB10 OS is the touch screen only BlackBerry Z10. With BlackBerry's historical hardware keyboard success this upcoming Q10 device is probably more important to the company and will give the Canadian firm the best indication of whether the new platform is going to sink or swim.
BlackBerry Q10 key specs
Super AMOLED capacitive touchscreen, 720 x 720 pixels, 3.1 inches
Dual-core 1.5 GHz Cortex-A9, PowerVR SGX544
16 GB storage plus microSD, 2 GB RAM
119.6 x 66.8 x 10.4 mm, 139 g, QWERTY keyboard
3G, HSDPA, Wi-Fi, Bluetooth 4, NFC, A-GPS
8MP primary camera plus secondary camera
SMS, MMS, Email, Push Email, IM, BBM 6 messaging
2100mAh battery
A BlackBerry partner just placed an order for 1 million BlackBerry 10 devices
This is the single largest purchase order ever received by BlackBerry and the company must be hoping it is a sign of things to come, with the April launch and general availability of the Q10 perhaps...
The press release announcing the order contained the following quote; "An order for one million devices is a tremendous vote of confidence in BlackBerry 10," said Rick Costanzo, EVP Global Sales, BlackBerry. "Consumers are ready for a new user experience, and BlackBerry 10 delivers. With strong partner support, coupled with this truly re-invented new platform, we have a powerful recipe for success."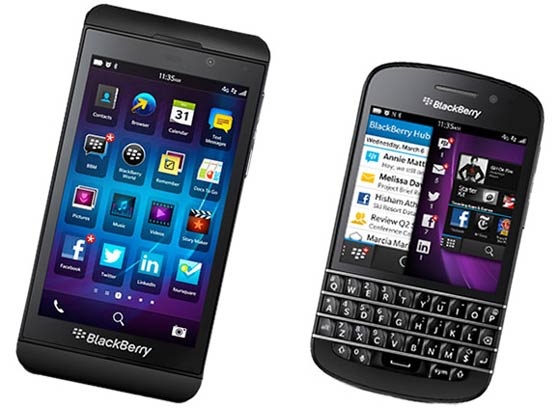 BlackBerry management also took the opportunity to mention that the company's Q4 2012 and year-end of fiscal 2013 results will be reported on 28 March, 2013. Of course these financials will be from a period too far in the past to show any indication of the success of the BlackBerry Z10 which has been available on the market for only a month and a half.