Research In Motion (RIM) has announced that its new mobile phone OS BlackBerry 10 will be launched on 30th January 2013. Alongside the new QNX-based OS two new handsets are to be revealed; one featuring a touchscreen and the other a tactile QWERTY keyboard – a big favourite among current BlackBerry fans. News of the earlier than expected launch has boosted RIOM shares by over 5 per cent. However it is not known how long after the unveiling customers will have to wait to buy the new smartphones.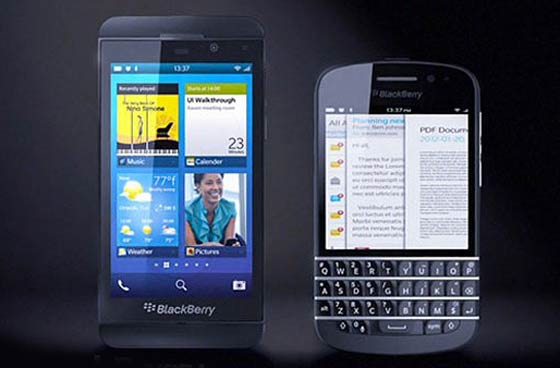 RIM has been having a bit of difficulty with its market share and waning popularity in the smartphone universe over the last few years. Popular handsets from Apple and Samsung have dominated the market and squeezed out RIM, subsequently the company's shares have fallen 90 per cent since 2008. Luckily for RIM it is sitting on a big pile of cash which it made while the sun shined upon BlackBerry devices. However you can't flounder for too long, whittle down the company too much or a come-back will be even harder to pull off.
The new BB10 operating system has a number of key features that are expected to appeal to customers including; BlackBerry Flow, BlackBerry Hub which are innovative new ways of smartphone interface navigation and BlackBerry Balance which is a user account work/life balance feature. "In building BlackBerry 10, we set out to create a truly unique mobile computing experience that constantly adapts to your needs. Our team has been working tirelessly to bring our customers innovative features combined with a best in class browser, a rich application ecosystem, and cutting-edge multimedia capabilities. All of this will be integrated into a user experience – the BlackBerry Flow – that is unlike any smartphone on the market today," said Thorsten Heins, President and CEO of RIM.
Demonstration of the new BB10 OS at BlackBerry Jam a few weeks ago
FIPS 140-2 certification
Recently we also learned that the new BB10 platform has achieved FIPS 140-2 certification. This is important to RIM and its corporate and government customers as it means they "will be able to deploy BlackBerry 10 smartphones and BlackBerry® Enterprise Service 10 as soon as it is available." That's a good bit of fore-planning and implementation and it's the first time RIM has achieved this security certification before launch.
We won't know the pricing or availability of these new BB10 smartphones until the launch date at the end of January, unless some leaks appear.