Research In Motion (RIM) shares have surged up to 20 per cent in afterhours trading following its Q2 earnings report publication. Despite figures in the report showing disappointing revenue, figures "still well below where they need to be", the results were better than expected. Additionally RIM reported that cash reserves had been bolstered by "collecting on cash owed to the company, drawing down inventories and cutting costs" according to a Reuters report today.
The Canadian company reported a net loss of $235 million, a year ago RIM made a profit of $329 million during the same quarter. Company revenue rose to $2.9 billion, just two per cent more than Q1 but compared to a year ago that's nearly 30 per cent less. BGC Partners analyst Colin Gillis said to Reuters "You still have revenue declining 31 percent on a year-over-year basis but it's certainly not the train wreck that a lot of people feared." Most importantly, he added "They live to fight another day."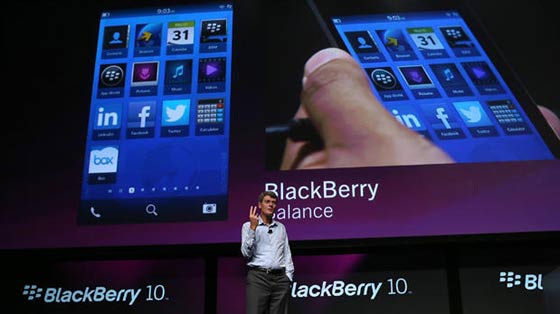 Two fingers to the doubters

Sitting on cash
Despite losses RIM has increased its cash reserves. The company collected cash owed them by third parties, cut inventories and slashed costs in order to produce this accounting wonder. Analysts warned this activity was not sustainable in the long term, a profitable competitive business is essential for RIM to thrive again.
Plans to take market share from rivals
RIM CEO Thorsten Heins told investors that BlackBerry 10 will be a success and take market share away from its rivals. Additionally he suggested the new BB10 devices will attract people who have never used a smartphone before.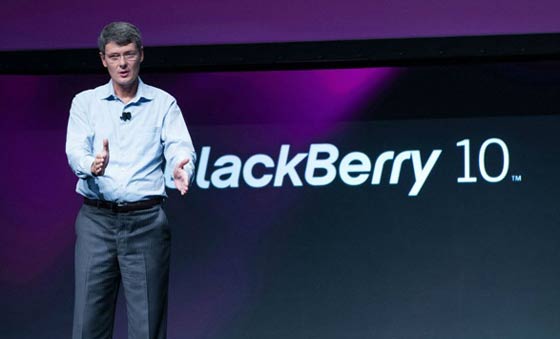 The iPhone 5 is about this long!
We saw a glimpse of the impressive new BB10 OS earlier this week at the BlackBerry Jam event. Initially the new platform will launch with mid and high end devices but lower end, mass market devices are intended to be launched later in the year. "We're working on a concept for the entry level. You might see a product in the entry level by next year," said CEO Heins. Until then current BB7 devices will form the entry level, low-end BlackBerry platform. The CEO has also been meeting with companies wishing to license BlackBerry technology though he revealed nothing about any development in these arrangements.
Do you think BlackBerry has a shot or is it in terminal decline enjoying a dead-cat-bounce today?