Following the major interruption to BlackBerry services last week in Europe, Middle East and Africa, BlackBerry maker Research in Motion (RIM) has confirmed it will dish out compensation to millions of users.

The outage and delays to the services sparked a wave of criticism across social media channels as BlackBerry owners vented their anger. Last Monday, RIM claimed that the issue had been resolved but problems continued throughout the week and were shortly followed by an official explanation from the company.

"The messaging and browsing delays being experienced by BlackBerry users in Europe, the Middle East, Africa, India, Brazil, Chile and Argentina were caused by a core switch failure within RIM's infrastructure," said a company spokesperson.

Those affected will be compensated for their patience with £63 worth of premium content that can be downloaded via BlackBerry App World. The free apps will be available until December 31st.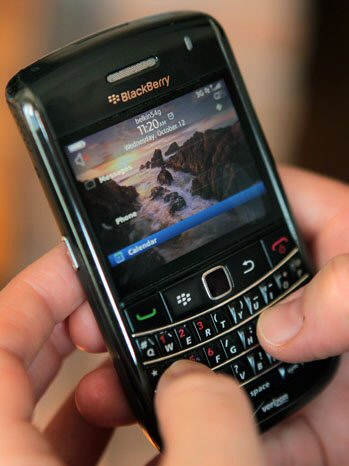 Anyone for an iPhone4S?



Mike Lazaridis, co-chief executive of RIM, apologized to Blackberry customers: "We are grateful to our loyal BlackBerry customers for their patience. We have apologised to our customers and we will work tirelessly to restore their confidence."

"We are taking immediate and aggressive steps to help prevent something like this from happening again."

Customers will also be compensated with a one-month extension to their technical support contract, or one month's free helpline support if they don't already have a contract.

The compensation will go some way to appeasing those customers affected, but whether it has done damage to BlackBerry's reputation in the long term remains to be seen.

The full list of free apps includes: Sims 3, Bejeweled, NOVA, T Texas Hold'em Poker 2, Bubble Bash 2, Photo Editor Ultimate, DriveSafely Pro, iSpeech Translator Pro, Drive Safely Enterprise, Nobex Radio Premium, Shazam Encore and Vlingo Plus: Virtual Assistant.