Unnamed sources speaking to finance orientated news site Bloomberg claim that Amazon is working closely with Foxconn to bring a new smartphone to the market. The report also says Amazon has wisely hired patent acquisition specialists, so when it raises its head in the smartphone market it won't be promptly chopped off by litigation from tech rivals.
The new Amazon smartphone will run a version of the Android mobile OS, likely to be heavily customised to support the Amazon cloud. The company used a similar technique in producing and marketing the popular Kindle Fire tablet in the US. The Kindle Fire is the biggest selling Android tablet in the USA.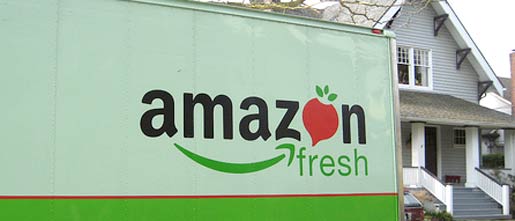 Amazon has recently hired Matt Gordon who was previously the Senior Director of Acquisitions at Intellectual Ventures, a company specialising in inventions, patents, IP management and licensing. It seems like any industry in which Apple operates requires significant legal/patent investment in order to be able to do anything. (That could be because Apple software and hardware design 'inspire' a lot of other gadgets).
Demand for smart connected device related patents is very high. Google just spent $12.5 billion on Motorola Mobility and thousands of patents and Intel just bought patents from wireless specialist InterDigital for £375 million. Amazon were said to have been a rival interest in the InterDigital deal.
We ran a similar Amazon Smartphone story in November last year based upon a Citigroup analyst report. That report estimated an Amazon smartphone launch in Q4 2012. The new report from Bloomberg has put more meat on the bones of that news and the Amazon smartphone design and development should be pretty near its completion by now.