Entertain and stimulate your todder with these child-friendly apps
Before we begin let's make this abundantly clear. We're not recommending you go out and buy your well-behaved/screaming (delete as appropriate) toddler the latest smartphone. We are, however, suggesting that you check out the Android marketplace for some brilliant apps designed specifically for toddlers.

Not only will these entertaining apps keep your toddler amused/quiet (delete as appropriate) for a few minutes, but they're also brilliant for teaching your child some of the basics, from their ABCs to their 1-2-3s, in a variety of fun and entertaining ways.

Without further ado, here are our favourite five:

1. Toddler Lock

The first app that any parent of young children should download is the Toddler Lock. Not only does it entertain your child with colourful patterns and soothing sounds but it also doubles as a screen lock so that your curious toddler can't access and destroy the contents of your phone.

Your child simply has to prod or move their finger across the touchscreen to produce random shapes and different colours. Each time they touch the screen they are treated to some delightful tinkling sounds that vary in pitch.

As well as enjoying the stimulation they'll get from this vibrant visual and audio experience, they'll also learn about shapes and colours.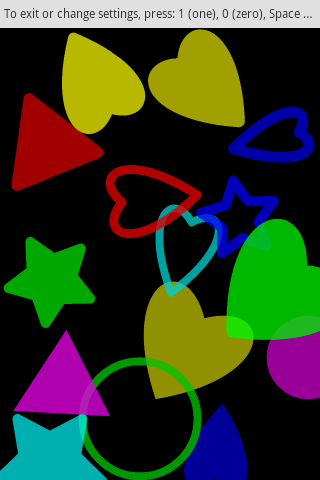 2. Kid's Mode

Kid's mode is a child-friendly portal to a wide variety of age-related games on the 'net. It's well-laid-out, easy-to-use and it does all the hard work for you by finding games that are designed specifically for your toddler. You can adjust a variety of settings, including age and reading skill, and it immediately finds appropriate games that will entertain and help them to learn the basics.

You can set up individual profiles for your children so older kids aren't left out, and you can search for specific games and activities, ranging from pre-school songs and number recognition to colouring books and simple word play.

The optional child lock feature is also a godsend!