The latest crazy peripheral for Wii, hoping to bring the gaming experience to life, is a cue add-on for the upcoming World Snooker Championship game for Wii.

Publisher Koch Media claim that the new peripheral will "allow you to take the shot more accurately than ever before". That may be the case, but it certainly doesn't look like a snooker cue, it looks more like a cattle prod or some sort of surgical instrument.

The cue is just one part of the developer's attempt to try and make snooker feel a bit sexier and more appealing. Blade Interactive has another trick up its sleeve with a new technology called Infinite Worlds that apparently makes the players look life-like and allows you to take a virtual walk around the set.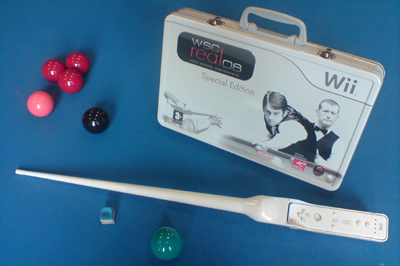 The YouTube video shows the cue in action.



I think someone's been drinking far too much snooker loopy juice.