Wii peripherals galore
One thing I've seen a lot of at CeBIT 2008 this year, is useless gaming peripherals. I've seen a dozen different takes on boxing gloves, a hundred and one accessories for Wii sports and even a Wii car charger…who's going to use that? One accessory I do quite like though is the Wii sniper rifle.

GR8 Gaming showed me a prototype of their new gun, which has yet to be named, but will be launched in the next couple of months for use in shooting titles.

It measures about 20 inches long and has a laser sight and the Wii-mote slots into a compartment at the front of the gun.

With so many other different styles of Wii guns on the market, it's hard to tell whether the Wii Sniper rifle will be hit or miss, but GR8 Gaming is certainly confident that gamers will take to the shooter.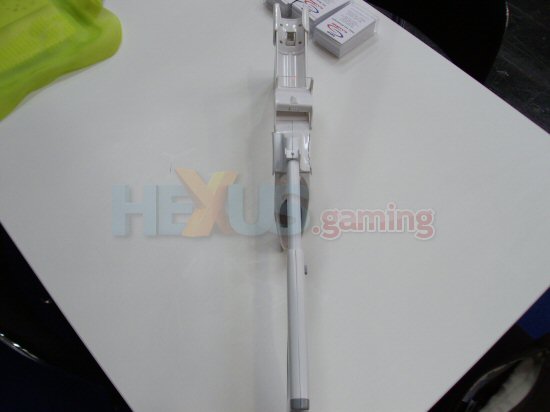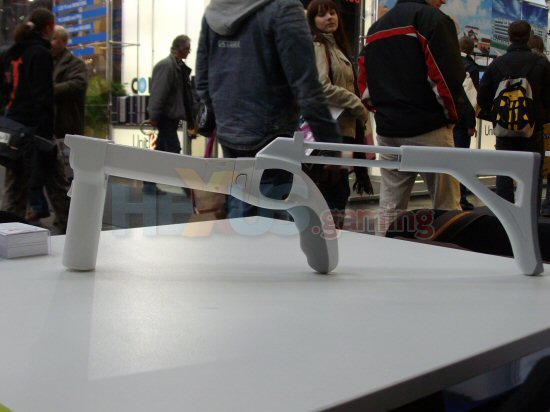 Amongst the other Wii accessories that GR8 Gaming will have on offer soon across Europe will be an automatic shotgun and a soft sport's kid for kid