Available on Blu-ray Disc and as a download via Playstation Network, Gran Turismo 5 Prologue showcases the automotive experience that is imminent with Gran Turismo 5. Featuring over 40 meticulously detailed cars - including vehicles by Ferrari, Lotus and Nissan - for users to race on five tracks from around the globe, Gran Turismo 5 Prologue runs in Full High Definition at 1080p. Additionally, in conjunction with an offline experience, for the first time in the history of the franchise Gran Turismo 5 Prologue will support up to 16 players racing head-to-head online, complete with global leaderboards, to quell any question of who is the best driver in the 'World of GT.' Furthermore, a feature called My Garage allows users to develop a personal profile page within the game and interact with other car enthusiasts from around the globe.

Dedicated to expanding the user's immersion in automotive culture, Gran Turismo 5 Prologue will feature access to Gran Turismo TV, a dedicated online channel available exclusively from Playstation Network that delivers some of the greatest motorsport and manufacturer content that television has to offer.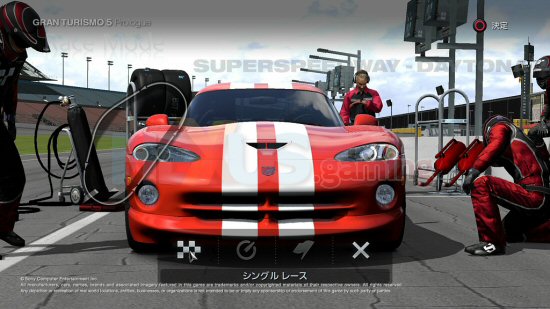 Click for larger image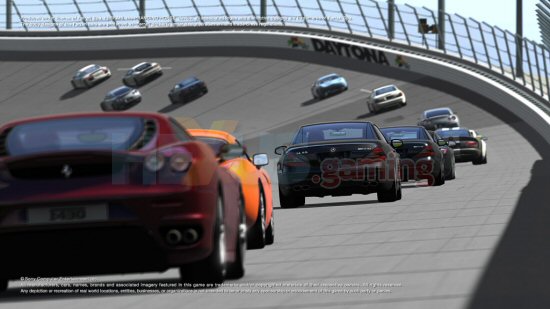 Click for larger image



KEY FEATURES

• A first for the franchise, Gran Turismo 5 Prologue supports online racing with up to 16 drivers racing simultaneously on a beautifully rendered race track.

• Race 30 high-performance and exhaustively detailed cars, including vehicles from Ferrari, Lotus, Nissan and Mitsubishi.

• Race on five stunningly realistic tracks, including the Eiger Nordwand, the London City Track and Suzuka – then race them in reverse and with alternative routes.

• A new physics engine delivers next-generation vehicle handling. True to the heritage of the Gran Turismo franshise, this new physics engine provides unprecedented realism and authentic handling specific to each car.

• A new in-cockpit view provides a unique perspective for racers and features a customized dashboard for each of the cars in Gran Turismo 5 Prologue

• All-new and improved opponent AI for a nail-biting race experience

• Access to Gran Turismo TV: a world of great motoring TV programming online through PLAYSTATION Network.

• My Garage is a personalized homepage feature with a friends list, chat functionality and personal game records to expand the interaction between car enthusiasts in the world of GT.

• Quick Tune facility allows you to adjust power, tires, suspension and much more.

• All in stunning High Definition at 1080p (race: 1080p-60fps, replay: 1080p-30fps)

• Photo Mode gives players the opportunity to photograph their car during the race where they can take advantage of zoom, depth of field and motion blur.