Battlefield 1 trial for Origin Access (PC) and EA Access (Xbox) susbcribers
Battlefield 1 doesn't hit general availability for another week (21st October), however those with Origin Access (PC) and EA Access (Xbox) subscriptions can and are already enjoying this game set amidst the many varied theatres of the Great War. To be clear these subscribers haven't got unfettered access to the full game from now on – but they do all get a full ten hours to play the game without even buying it first.
Ten hours is a pretty good length of time to test out a game to know if you want to buy it or not, so it's a nice facility of the Origin Access (PC) and EA Access (Xbox) subscriptions in addition to the EA games vault games that you get full access to (such as previous Battlefield titles, Need for Speed games, Dead Space games, Sim City games, Crysis games and more).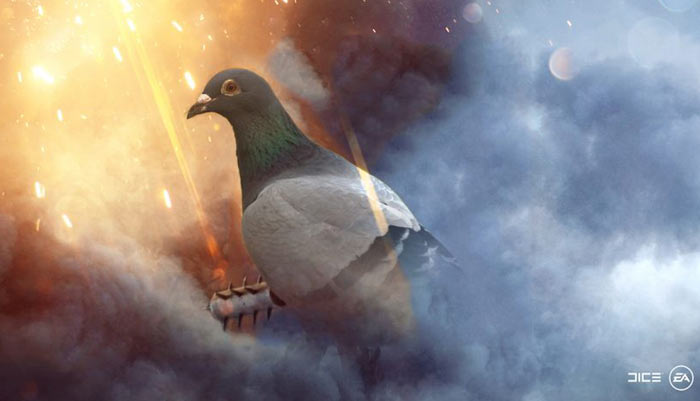 Stop the pigeon
In some early footage of gameplay, featuring a British tank which gets stuck in the muddy trenches, it was interesting to see some third person pigeon gameplay published on YouTube (via HardOCP).
At the start of the video you see a British tank advance before getting helplessly stuck in a mire. Whatever the driver tries, the tank can't get any traction and move away. This struggling, immobile tank soon gets unwanted attention with German troops clambering over it hoping to do away with those inside. Suddenly the commander shouts "Pigeon!" – this must be the crew's last and only hope to avoid being overrun or killed, despite the risks.
A crew member releases a pigeon from one of the tank's portals – a perilous and dangerous task in itself – then you take over control and fly the pigeon back towards British lines. You can watch the video, embedded above, to see what happens next…