EA has published a teaser for an upcoming DLC pack destined for Star Wars Battlefront. The YouTube teaser trailer for the Death Star expansion DLC was published to coincide with a Star Wars Celebration Europe event in London on Saturday. The Death Star is of huge importance to the Star Wars story and is obviously the focus of this upcoming DLC. This will be the third Star Wars Battlefront DLC and will be available as part of the season pass, if you bought that.
DICE confirmed that the Death Star expansion will feature;
New heroes – Chewbacca will be a playable hero, as will Bossk.
Space combat – all new maps will feature combat in space around the Death Star, as well as some battles within its walls.
Multi-stage - relive the famous trench bombing run in your X-Wing.
New vehicles, weapons and cards are also introduced.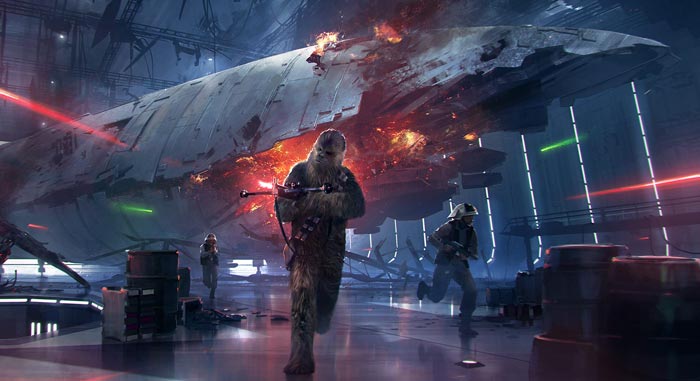 Following hot on the heels of the Death Star expansion DICE revealed that it will be releasing a fourth DLC expansion called Rogue One: Scarif. This "highly anticipated" release will be timed for the Xmas shopping season. Season pass owners will get it a fortnight early.
Free updates
If you don't have the season pass and don't wish to buy the above DLC packs individually, there are still some nice updates on the way to you for free. From 21st July, all Star Wars Battlefront players will be able to enjoy offline play in Skirmish Mode. "While offline, you can take to the battlefront in Walker Assault, or to the skies in Fighter Squadron". Console players will be able to play this mode in split screen co-op on their big TVs.