If you are in the mood for some PC games shopping we've a couple of nuggets of good news for you. Humble Bundle has mixed up a new big bundle of Capcom games. The Humble guys invite you to 'Pay what you want' for the Humble Capcom Bundle, which includes games like Resident Evil and other Capcom favourites. Simultaneously Steam is holding what it calls The Steam Stealth Game Sale which includes over 60 stealthy, sneaky themed games such as Splinter Cell and Assassin's Creed titles.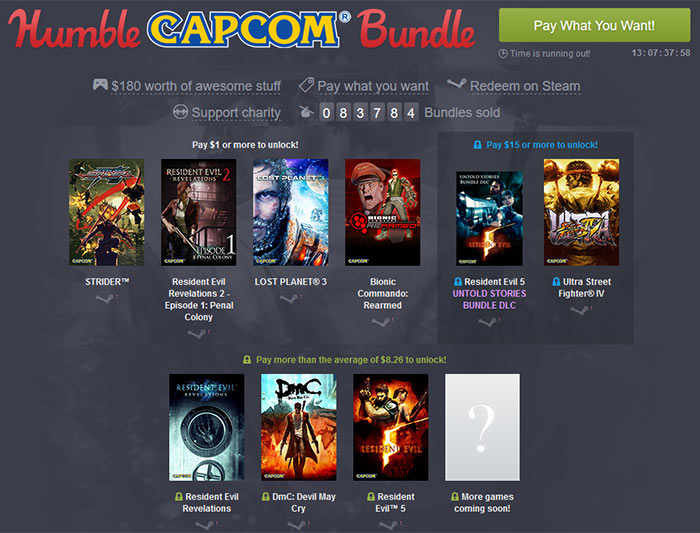 Humble Capcom Bundle
As usual, this Humble Bundle offers various tiers of games, depending upon how much cash you are willing to stump up. In its latest 'Pay what you want' offering you can get four games for $1, or more; Strider, Resident Evil Revelations 2 - Episode 1: Penal Colony, Lost Planet 3, and Bionic Commando: Rearmed. On top of that you will receive a coupon for 50 per cent off Resident Evil: Revelations 2 in the Humble Store.
Beat the average price and you move up a tier to add the following games to your bundle; Resident Evil Revelations, DmC: Devil May Cry, and Resident Evil 5. At the time of writing the (average) price to secure this second tier of games is $8.26. Please note that, as usual, more games will be added to this second tier 'soon'.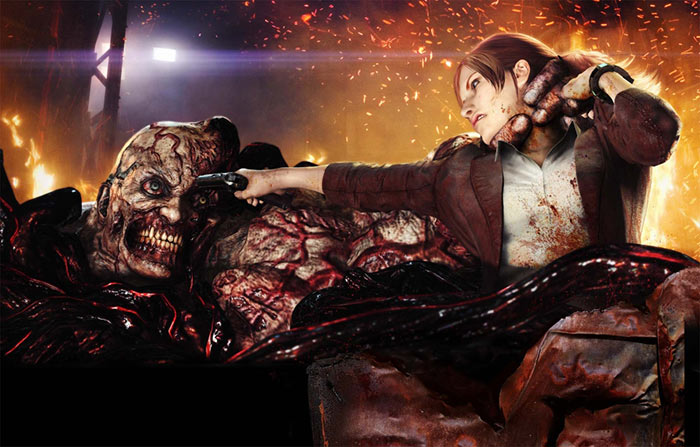 If you are willing to spend $15 you can secure two more games; Resident Evil 5 - Untold Stories Bundle DLC and Ultra Street Fighter IV. The whole bundle price would otherwise be up to $180, says the online games bundle retailer. Buyers can split their payment between Capcom, charities and a Humble Tip.
Humble Capcom Bundle availability will end in 13 and a half days time.
The Steam Stealth Game Sale
This Steam sale rightly snuck up on us without any fanfare. For me there is no sign of it on the Steam home page, so I'm glad my attention to it was drawn by Polygon.
There are 66 or so games on offer in the Steam Stealth Game Sale. Most of them look to have at least some elements of stealth in their gameplay. The sale includes big name titles such as the Far Cry series games, Assassin's Creed games, Tom Clancy games, Deus Ex games and many more. Many of the games are reduced by 75 and 80 per cent but there are some cuts as deep as 90 per cent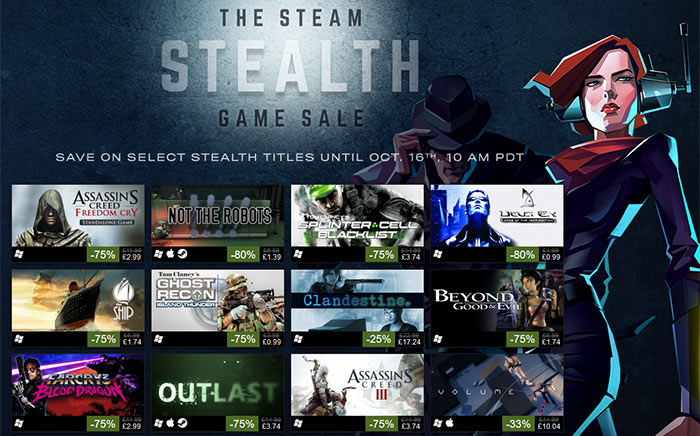 The Stealth Game Sale duration appears to be pretty brief; it will end on 16th October at 10am PDT.