Dead Rising 3 has been confirmed by Capcom for PC launch this summer. The game was an 'exclusive' launch title for the Xbox One but will come to PC offering enhanced graphics and control methods. Dead Rising 3 will be available via Steam worldwide and as a boxed/disc version in Europe.
The official PC E3 trailer description says that there is going to be enhanced visuals on offer on a suitable PC, "PC gamers will be able to experience the hordes of horror at high PC resolutions with fully optimized visuals for the wide screen, upgraded textures on characters, backgrounds and in-game objects." In addition to the visual tweaks Dead Rising 3 on PC will get the following Steam platform niceties; Steam Achievements, Steam Cloud, Steam Trading Cards, global leaderboards and full game controller support.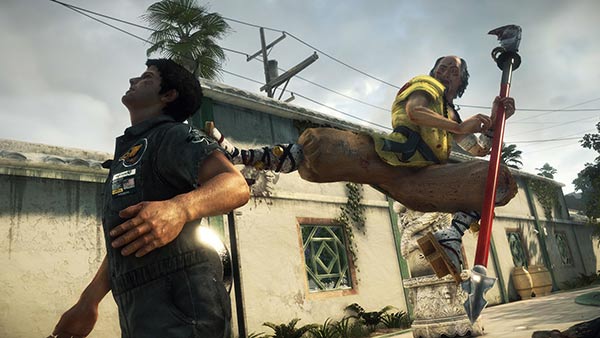 The arrival of Dead Rising 3 on PCs was leaked before this official E3 trailer was published. Someone noticed the game's cover artwork appeared in the Steam database last week. Also last week we covered the release of Microsoft's Windows PC drivers for the Xbox One controller. So PC gamers will be able to enjoy the same control method as their Xbox One counterparts or make use of the classic PC keyboard and mouse combo. Players can toggle back and forth between the two control methods in real-time, says Capcom.