Electronic Arts and Respawn Entertainment have launched Titanfall today in the USA. The game is said to be available in retail and online, an exclusive for Microsoft's Xbox One and Windows PC systems, costing $59.99. Rolling Stone called the Titanfall game "the most anticipated next-generation videogame of the year," and now it's here, at least in the US. The European launch is scheduled to for Thursday 13th March with the UK getting the game on Friday 14th March.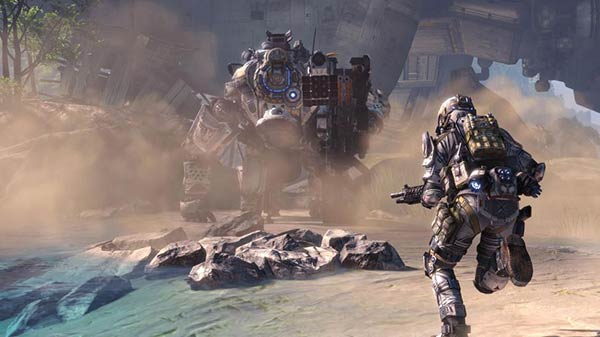 If you played around with the beta, seen videos or have read though previous coverage of Titanfall on HEXUS then you will know what to expect from this mech shooter action game, but for others here's an official summary of the game:
"Set in the near future on a distant frontier torn apart by war, Titanfall drops players in the middle of a conflict between the Interstellar Manufacturing Corporation (IMC) and the Militia. The action is rapid and varied - featuring parkour-style wall running, massive double jumps and the ability to hijack titans. The freedom to shift back and forth between pilot and titan allows players to change tactics on the fly, attacking or escaping depending on the situation and extending the action vertically to new heights."
With any big multiplayer game launch nowadays we are used to hearing about server woes so it is interesting to read, via MCV, that Titanfall is working rather well with just a few niggles with slow logins right now. We hear that Titanfall is using Microsoft's Azure cloud computing servers and the team behind the game are monitoring things to make sure demand is met. However Thursday/Friday will provide further tests of the server capacity when Europe comes alive…
PC owners might be interested to find the minimum recommended specs to play Titanfall are as follows:
OS: Windows Vista SP2 64-bit / Windows 7 SP1 64-bit / Windows 8 64-bit
CPU: AMD Athlon X2 2.8GHz / Intel Core 2 Duo 2.4GHz
RAM: At least 4 GB
HARD DRIVE: At least 50 GB of free space
VIDEO: AMD Radeon HD 4770 with 512MB RAM or better / Nvidia GeForce 8800GT with 512MB RAM or better
DirectX: DirectX 11
INPUT: Keyboard and mouse, Microsoft Gamepad
ONLINE CONNECTION REQUIREMENTS: 512kbps down and 384kbps up or faster Internet connection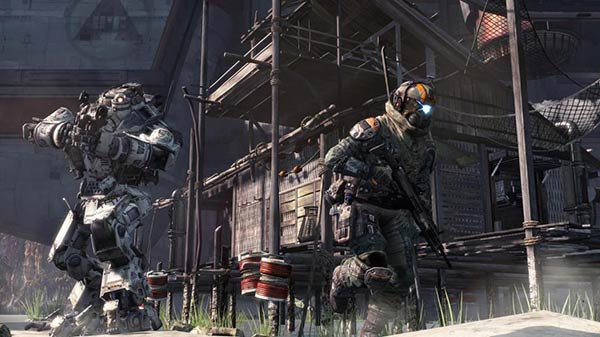 As well as the main game EA/Origin is selling the season pass (three content packs) via Xbox Store and Origin (PC) for $24.99 or bundled with the game in a 'Deluxe Edition' pack for $79.99. If you want to play Titanfall on your Xbox 360 the game will be released beginning 25th March with the season pass available at the same time.