SEGA has announced that customers who pre-order Company of Heroes 2 (CoH2) will be eligible for free bonus DLC for the game. This RTS sequel has been a long time coming, the original critically acclaimed game was released in September 2006, and the pre-order DLC is offered to "reward our most loyal fans for pre-ordering the game," according to Greg Wilson, the game's producer. CoH2 will focus on the WWII Eastern Front campaign.
DLC Content
So what do you get for having enough faith to be an eager beaver pre-order believer? First and foremost there is a mini-campaign called "Theatre of War". This is a single player story from "another part of the war". Two vehicle skin packs will also be free for pre-order customers, these are the Winter Ambush and Voronezh Front skin packs and with them you will be able to customize the look of your multiplayer vehicles.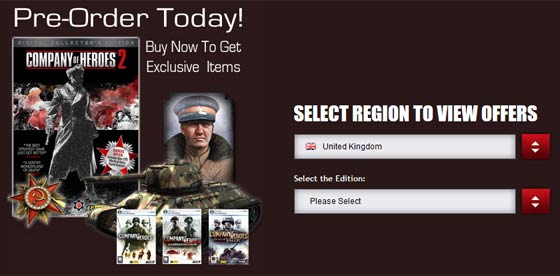 Four new multiplayer commander options will also be available. The German army will be able to utilise the Joint Operations Doctrine, specializing in precise artillery strikes and the Offensive Spearhead Doctrine for players who want to use heavy armour and airstrikes to crush their opponent. The Soviet army will be able to utilise the Anti-Infantry Tactics Doctrine, enabling units like flamethrower tanks and the Conscript Support Tactics Doctrine which allows for rapid reinforcement in the heat of battle.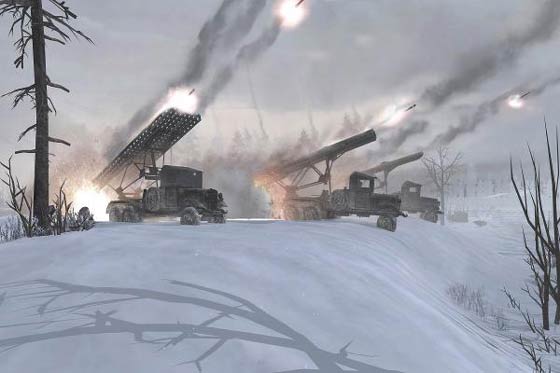 SEGA take the reins
In January we heard that SEGA bought Relic Entertainment from the THQ assets auction. The change in publishers doesn't seem to have had an impact on the game or its release schedule. The game uses Relic's own "Essence 3.0 Game Engine". The engine will allow technical improvements to the game such as dynamic weather conditions, destructible environments and TrueSight fog-of-war mechanics, to enhance the realism of this RTS. The game will use DirectX 11 features where available but is backwardly compatible with DirectX 9 hardware.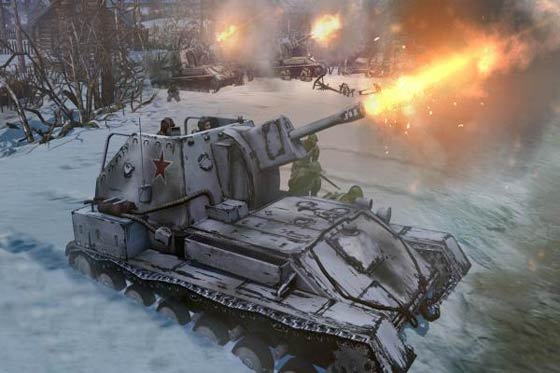 The new CoH2 game will be available for PC in June 2013.