Quake II RTX was welcomed with rapturous applause at its first demo event at GTC 2019. Then it went free to download in June. A demo is currently available and the files to update your original full game to become a ray-traced visual feast are hosted by Nvidia too. Nvidia wants to repeat this very positive PR for its GeForce RTX cards, and appears to have commissioned a string of RTX enhancements to PC classics.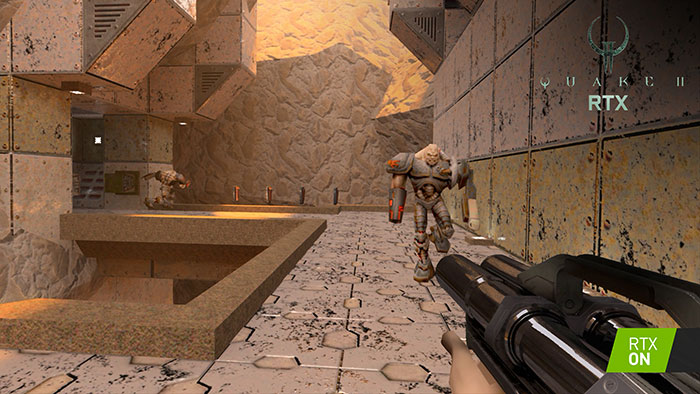 At the weekend DSO Gaming spotted a gaming producer job listing at Nvidia Lightspeed Studios which confirmed the PC classics RTX remastering program. "We're cherry-picking some of the greatest titles from the past decades and bringing them into the ray tracing age," informed the ad. "Thus, we'll be giving them state-of-the-art visuals while keeping the gameplay that made them great. The Nvidia Lightspeed Studios team is picking up the challenge starting with a title that you know and love but we can't talk about here."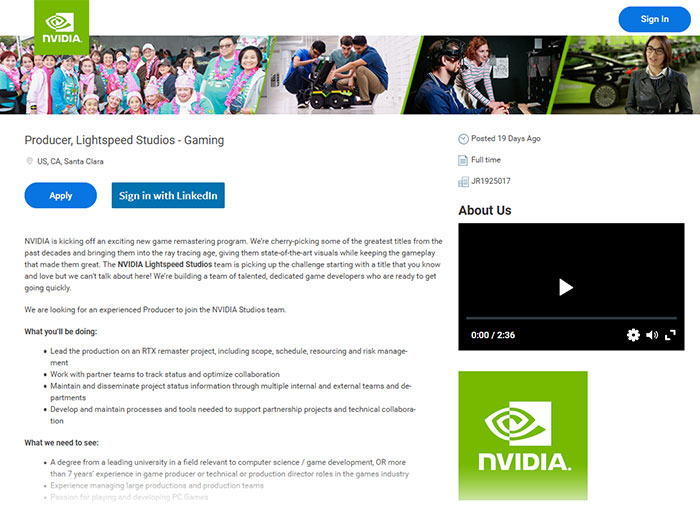 The above is all the official info we have but that doesn't stop a multitude of gaming sites, such as the source site DSO Gaming, from speculating about what game Lightspeed Studios might have on its hit list. It thinks it is likely we could see Unreal and Doom 3 in RTX enhanced versions going forward. Meanwhile, Polygon thinks that - as Lightspeed Studios has previously worked upon Android versions of Half-Life 2, Doom 3, and Portal - these titles could be on the menu.
It would be interesting hear what classic PC titles HEXUS readers would warmly welcome as RTX remasters. Please indicate in the comments below what classic games you think would benefit best from the delights of real-time ray tracing.