Remedy Entertainment has outlined the minimum and recommended specs for Control, its upcoming third-person viewpoint supernatural action-adventure video game. The game has been heavily promoted over recent months and is edging closer to release (27th August) on PC, PS4 and Xbox One. However, it is a rather demanding title, we have learned today, with the PC specs being shared on the game's Epic Games Store info page.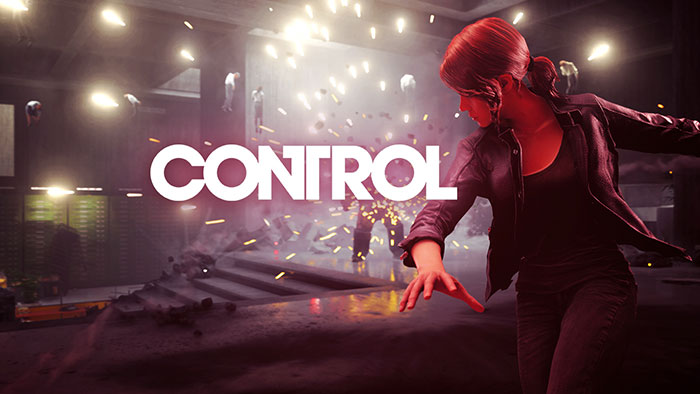 In case you haven't seen this game in news or promotional video clips before, you will play as Jesse Faden, the new Director struggling to regain Control of the secretive Federal Bureau of Control (FBC) government agency. You will utilise various powerful supernatural abilities in your quest and go on to defeat a deadly enemy known only as the Hiss, which has invaded and corrupted reality. The EGS describes it more simply as fighting through a deep and unpredictable world using a "combination of supernatural abilities, modifiable loadouts and reactive environments".
As a new game leveraging a complex architectural environment with shifting walls and floors, and stunning, varied locations, this game might be a good choice for leveraging the latest real-time raytraced graphics technology. Indeed, last year Nvidia crowed about Control using "glossy Ray Traced Reflections, Ray Traced Diffuse Global Illumination and Contact Shadows for most influential light sources". This graphics tech is PC-exclusive.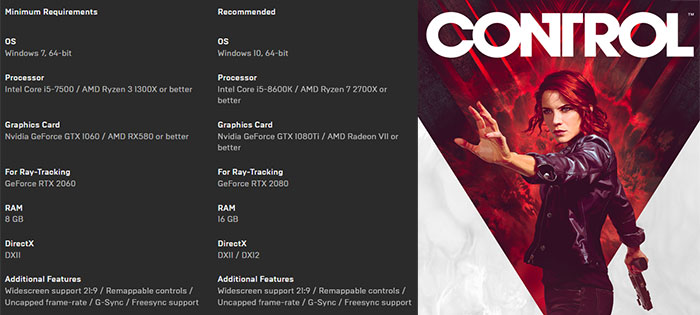 It isn't therefore a great surprise to see that Control comes with quite high minimum and recommended specs for PC gamers. The minimum processor spec isn't that strenuous at an Intel Core i5-7500 or AMD Ryzen 3 1300X or better - those are both modern-ish 4C/4T processors. However, the GPU requirements for the minimum recommended settings (GTX 1060 / RX 580) are going to disappoint a few PC gamers, especially those using older gaming laptops.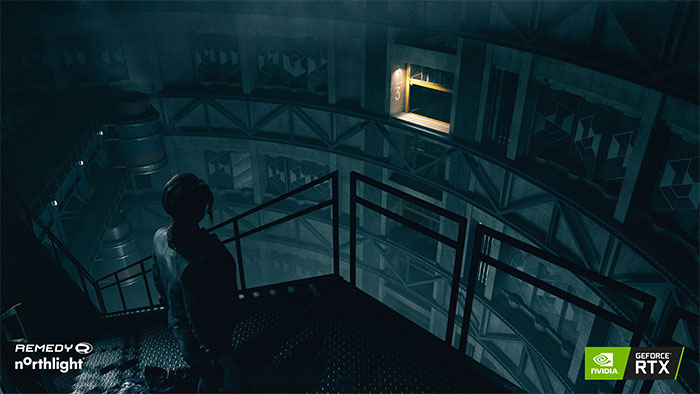 Remedy suggests an Nvidia GeForce GTX 1080 Ti / AMD Radeon VII (or better) for playing Control at recommended settings. A separate entry in the minimum and recommended specs for playing Control with raytraced graphics points to using a GeForce RTX 2060 or a GeForce RTX 2080, respectively.
Control is a timed exclusive for the Epic Games Store, starting from 27th August.